While drivers must be cautious on the road, car accidents are unavoidable. A car accident may cause adverse physical, emotional, or economic effects. After a tragic car accident, there is a lot for you to handle regarding how to get compensated for the damages and recover from any bodily injuries.
Hiring a Fayetteville car accident lawyer from the Law Offices of Gilbert Sperling, III, P.C offers you the urgent help you need 24/7. Attorney Gil's team is here to ensure you get the best outcome regardless of the factors involved in your case.
Put our personal injury attorney's skills, experience, dedication, and expertise to work for you. Call us today at 404-418-7816 for a free case review.
Car Accident Statistics
Car accidents are common in Georgia. From January to June 2022, 2572 fatal car accidents were reported. As a result, approximately 221 individuals were injured, with more than 3,500 injured. In 2020, Georgia registered more than 330,000 crashes, with 1588 being fatal. More than 125,000 people were injured, and at least 1,730 died.
How Much Does A Car Accident Lawyer Cost?
Attorney Gil's team offers free consultation on your case to ensure you are well-informed about the issues. The team also recognizes how important winning a case is to a client. For this reason, the team charges a contingency fee. A contingency fee is only paid after the lawyer has helped you win the case. It is determined by paying the lawyer a percentage of the money they help you get compensated after a car accident.
What Should I Do After A Car Accident?
Many drivers are confused about the next step after a car accident. Leaving the scene after a car accident is tempting, yet that goes against the right procedures.
Contact Police
It is essential to contact the police within the shortest time possible after a car accident. The police should access the accident scene and provide an accident report.
Check On Other Involved Parties (Do Not Leave!)
While you may not be at fault for the accident, the welfare of the individuals involved in the accident matters. You should check on individuals involved in the accident and call an ambulance where needed.
Exchange Information
You probably will need to pass or get some essential information from an individual you were involved in the accident with in the future. To make this easier, exchanging your contact information with witnesses and other parties is advisable.
Record the Scene
The conditions present at the accident scene when it happened are very helpful when gathering evidence. To make gathering information and putting together evidence easier in the future, you should record the scene mainly by taking photos or videos.
Never Admit Fault
Admitting fault is not limited to confessing that you were responsible for the accident. Any information you give that suggests you are at fault can be used against you.
Seek Medical Attention
Many individuals ignore going for a checkup, especially if they feel okay after being involved in an accident. In the future, this may deny an individual the chance to get the right compensation. It is also likely that some internal injuries may not be evident immediately after the accident but may take a toll on you later.
Call a Car Accident Lawyer
Car accident lawyers have the know-how to handle car accidents to ensure you get the right compensation. They help individuals through the procedures of making accident claims seamlessly.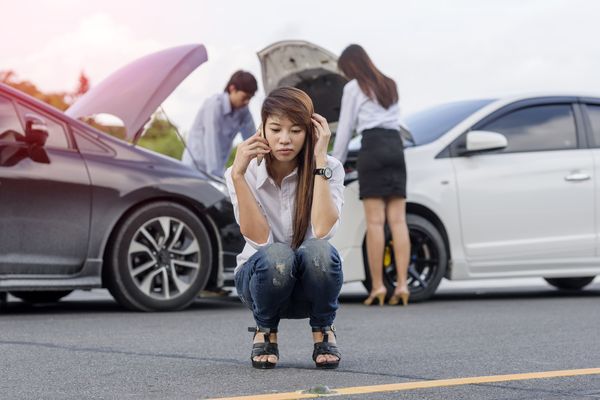 What Is The Average Settlement For A Car Accident?
In Georgia, motorists must have liability insurance that meets the lower limits. The insurance is used to pay individuals you were involved in an accident with if you are at fault. Bodily injury liability of $25,000 for a single individual and $50,000 for every incident is required. The minimum limit for property damage $25,000 is for every incident.
When Should I Get A Lawyer For My Auto Accident?
The law of Georgia does not require you to get an attorney after an accident. The decision is left solely to your discretion. You can hire a lawyer at any point during the legal process. However, hiring a lawyer soon after the accident is highly advisable to ensure the case is handled professionally and you get a fair judgment.
Why Do I Need A Lawyer?
It is more beneficial to have a car accident case handled by a lawyer, especially if one does not know the car accident settlement procedures well. Some of the benefits you reap from hiring a car accident attorney include:
Determining If You Have A Case
The factors involved in a car accident determine if some form of compensation will be made or not. To ensure that you do not pursue a worthless case, it is best to have an attorney help you decide whether to file a claim or not.
Determine The Value Of The Claim
Without the right knowledge of car accident claims, it is difficult to determine the compensation you should get. The attorney will help you get an accurate figure for your compensation.
Negotiation
It can be difficult to negotiate a claim when you also need to pay attention to other areas affected by the car accident. Worse even, you may not know how the negotiations are supposed to take place. Car accident attorneys negotiate by providing the necessary evidence behind the settlement.
Handling The Insurance Company
Handling the insurance company can be an uphill task since the insurers are after giving the least. An experienced car accident attorney will help you escape the tricks the insurers use in your case.
Give Prove Of Injuries
Proving injuries do not happen by showing the scars and broken parts of your body. An attorney presents the evidence from the accident scene, medical reports, and police reports to prove your case.
How Much Can I Expect To Receive For My Damages?
Several factors determine the amount of compensation an individual gets from a car accident case. They include:
The type of impairment you incurred if any
Whether you sought medical attention
Whether you are at fault
The type of injuries
The number of economic damages
The amount available for your claim
The car accident attorney you hire
Attorney Gil's team takes time to gather the necessary evidence and put together a strong defense to ensure you get maximum compensation.
What Type of Damages Can I Recover?
In a car accident, damages vary from pain and suffering, lost wages, and physical damages. The damages you can receive after a car accident are:
Economic
Economic damages are easy to quantify compared to other damages. They include but are not limited to:
Replacing or repairing any damaged property
Medical expenses
Domestic services costs
Lost earning capacity
Non-Economic
Non-economic damages are difficult to quantify. They are calculated using the multiplier method according to the severity of the factors involved. Examples include:
Emotional distress
Pain and suffering
Lack of enjoyment in life
Punitive
Punitive damages are given to punish an offender and not for the sake of compensation. They are given where the court believes that the defendant acted recklessly or maliciously.
A car accident attorney knows the different damages and where they apply. The attorney is better positioned to help you understand what kind of damages you should expect according to the factors involved in your case.
How Is Fault Determined?
Georgia is a comparative fault state. The law requires you to come up with evidence that another person is at fault for the accident. Individuals can only file a claim if they have concrete evidence against the other party. If it is determined that you are at fault, your insurance company should take responsibility.
Four Elements Of Negligence
Duty: The accused had a legal duty towards the plaintiff under specific circumstances
Breach: The accused went against their legal duty by failing to act or acting in a specific way.
Causation: The act of omission or commission of the accused caused harm or injury.
Damages: The victim was harmed or injured due to the accused.
The individual solely at fault in a car accident must pay for all the damages caused. According to Georgia's Modified Comparative Fault rule, if an individual incurs damages during a car accident but has less than 50% of the fault, they get damages according to the percentage of their fault.
How Long Do I Have To File A Claim?
In Georgia, the laws dictate that a report should be made to the police immediately after a car accident. A lawsuit should be made within two years if there were body injuries due to the accident. The same period applies where there was a wrongful death. If the case involves a government-owned vehicle, you have a year to make the lawsuit. A maximum of four years is given where the accident only caused property damage. This is known as the statute of limitations.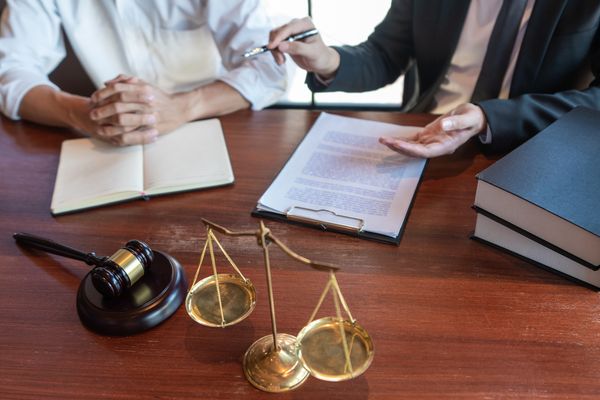 How Can A Lawyer Help Me File My Insurance Claim
If you hire a car accident attorney, he or she has to ensure that you have an easy time filing a car accident claim. Here are the steps you should follow when making an accident claim.
First, you must ensure that you have all the necessary documents to make a claim. Since you may not know which documents are needed, the car accident attorney will help you know if you have the documents. If you do not have all documents, the attorney will also help you acquire these documents.
Next, you need to call the insurance and inform them about the damage. At this point in time, it may not be apparent to you if you are at fault or if the other party is at fault. For these reasons, it is best to have a car attorney access the situation and also communicate to the insurance company
Obtain an FIR (First Information Report). Sometimes you might not acknowledge the need for an FIR. In some cases, the trauma that comes with car accidents may cause you to forget about the FIR, in such cases. A car accident attorney, in this case, will be necessary to ensure you get the report and have it with the right details.
Make the actual claim. The car accident attorney is better positioned to file a claim with your insurance on your behalf. The attorney should request the insurer to have a surveyor evaluate the losses.
What Can I Do If Insurance Denied My Claim?
It is not out of the ordinary to have insurance denying a claim. Some of the reasons an insurance claim can be denied are:
Not seeking medical attention immediately
 If you were responsible for the accident
There is not enough proof to show the other party was at fault
There are exclusions in the policy
You have existing medical conditions
A car accident attorney from Gilbert Sperling, III, P.C. will help you if an insurer denies your claim by:
Demanding A Reason For Denial
The attorney should draft a letter asking for an explanation for the reason for the denial. In most cases, when this happens, the insurer immediately reverts their decision. If your car accident attorney knows about any prohibited acts on the insurer's side, the law allows them to file another claim.
Gather Proof And Evidence
Car accident attorneys are trained on how to gather proof of injuries and evidence of liability. Your attorney can get proof of injuries from the health provider who evaluated your injuries. The attorney is also better positioned to use the police report given after the accident to identify details that show that the other party was at fault.
File An Appeal
Since you might have little knowledge on how to go about an appeal, your car accident attorney should offer you representation by answering any claims that led to the denial.
An insurer denying a claim indicates that they are unwilling to compensate you. Using a car accident lawyer will help you to increase your chances of getting compensated.
Do I Have A Case?
The aspects involved in a car accident determine if you have a case or not. You can file a claim if the other party is fully responsible for the accident or if you are less than 50% at fault. It is recommendable that you contact the Law Offices of Gilbert Sperling, III, P.C to help you understand if you should file a claim or not.
What If The Other Driver Doesn't Have Insurance?
In some instances, you are likely to get involved in an accident with an uninsured driver. This situation can be very frustrating since such drivers may also not be in a position to pay you directly from their pockets. However, even then, there are two main solutions to that situation.
UMI (Uninsured Motorist Insurance Coverage)
A UMI is used where the driver at fault is uninsured, the driver at fault is insured, or if you were involved in a hit-and-run accident. You should make a claim to your insurer as soon as you realize the driver at fault cannot pay the damages.
Pursue A Car Accident Lawsuit For Personal Injury And Property Damage
You can also pursue a car accident lawsuit for personal injury and property damage where appropriate. It will help you get compensation from your insurer for any injuries you incurred or damaged property during the accident.
To be safe, it is best to make a claim through a car accident attorney to ensure all required details and evidence are provided. A lawyer from Attorney Gil's team is also better positioned to ensure that all procedures are carried out correctly.
How Can I Obtain A Fayetteville Car Accident Report?
To get a Fayetteville car accident report, you should visit the Fayetteville car accident report lobby. You can also get an accident report online through Buy Crash. Finally, you can contact the police department front desk via 770-461-4441.
Common Car Accident Injuries
There are some car accident injuries that you are likely to get due to a car accident. The most common ones are:
Brain Injuries
After a car accident, you may suffer a brain injury that is difficult to detect without a medical checkup. They come from concussions, blows to the head, or penetrating injuries.
Spinal Cord Injuries
Spinal cord injuries are detrimental since they can cause lifetime impairment or long-term injuries. If you suspect you have a spine injury, you should get checked early enough to increase the chances of recovery.
Death
Wrongful deaths are caused mainly by recklessness, car defects, or negligence. Wrongful deaths are the worst-case scenarios since no amount of compensation can take care of the loss of life.
Some of the other injuries you are likely to have after a car accident include:
Neck Injuries
Internal Injuries
Facial Disfigurement
Leg & Knee Injuries
Types Of Car Accidents We Handle
At the Law Offices of Gilbert Sperling, III, we handle the following types of car accidents.
Drunk Driving Accidents: Drunk driving refers to accidents where drivers drive when under the influence. Driving under the influence in Georgia is illegal.
Distracted Driving: Distracted driving-related accidents occur where certain occurrences steal the attention of the drivers. A careless passenger or driver and eating while driving are some reasons a driver may get distracted.
Head-on Collisions: Head-on collisions are common on two-way traffic roads. Head-on collision happens whenever drivers do not pay attention to the oncoming traffic.
Reckless Driving: Accidents that are a result of reckless driving are also common. One of the most common forms of reckless driving is racing.
Speeding Accidents: Most car accidents are related to speeding. You should ensure that you pay attention to the given speed limits on any road.
Some of the other types of car accidents we handle include:
Hit & Run Accidents
Rear-End Accidents
Rollover Accidents
Uninsured Motorist
Speak With Georgia's Top Fayetteville Car Accident Lawyer About Your Case
Car accident cases will never be easy mainly because insurers are always unwilling to compensate you. At the same time, you may need time to heal from injuries you incurred from the car accident. At the Law Offices of Gilbert Sperling, III, we ensure that you transit and get your compensation after a car accident smoothly. To reach us today, call us at 404-418-7816. We offer free initial consultations!