Nobody expects to be involved in an accident and get hurt, but these incidents are not uncommon. While accidents are often unexpected, most of them are avoidable and tend to be caused by careless, negligent, and wrongful behavior by others. Our Fayetteville personal injury lawyer may be exactly what you need.
If you or a loved one has been harmed or incurred losses because of reckless, careless, negligent, or malicious acts of another party, you may be eligible for compensation by making a personal injury claim. However, these lawsuits tend to be tricky, and handling the case on your own is hard. Seek the services of Attorney Gil from Gilbert Sperling, III, P.C. in Fayetteville, GA. Call us today at 404-418-7816 to get started!
What Should You Do After an Injury?
Following an accident that results in an injury, our team advises taking these steps:
Seek Medical Attention
Immediately after an accident, it is important that you seek medical attention, even if you have not sustained noticeable injuries. If it's an emergency, contact 911 for an ambulance dispatch. Seeking medical attention immediately will not only ensure you get a quick diagnosis and treatment, but you will have a medical report that will help prove your case when you make a claim.
Take Videos and Photos If You Can
If you have a phone on site, use it to take videos and photographs of the accident scene and the injuries you have sustained. If you cannot due to the severity of the injuries, ensure you do so after medical attention or tell a witness to do so for you.
Collect Witness Information
It is imperative that you collect witness information if anyone saw you get injured. This will help in making a solid case. This information includes their phone number and names.
Report the Accident
It is also important that report the incident to the relevant parties. If it is a car accident, report it to the police. If it's a workplace injury, you should report it to your supervisor or boss. If the injury is from a slip and fall, you should report it to the person in charge of that premises.
Do Not Admit Fault
It is never a good idea to admit fault for any damages or injuries even if you think you could be partly responsible. Terms like 'I'm sorry'' give the impression that you are at fault and therefore don't deserve competition.
Contact a Personal injury Attorney!
If you have sustained an injury or incurred damages due to the negligence of another individual or entity, it is important that you seek the assistance of a legal representative. Attorney Gil has experience in handling personal injury claims of all sorts. This includes auto accident claims, slip and falls, premises liability, traumatic brain injury, defective product claims, and more. Call us today at 404-418-7816 to learn more about your legal options!

Why Do I Need an Attorney for Personal Injury?
Apart from dealing with the pain, stress, and suffering caused by injuries, you also have to worry about medical expenses and your financial future. The hurdles are also compounded by the fact that you may not be able to get back to the same position at work. Fortunately, the state of Georgia has Personal Injury Law that stipulates compensation for individuals who have incurred losses and sustained injuries from accidents that were not their fault.
There are many reasons to have a lawyer by your side, but the primary includes:
Case Preparation and Filing a Lawsuit
When you sustain an injury from an accident, it's your responsibility to begin the process of making a claim by contacting an attorney to discuss your injuries, losses, and how to seek compensation. The attorney will then do a comprehensive investigation in order to garner the necessary evidence. They will then file a claim to seek settlement from the responsible party.
Settlement Negotiation
Next, your lawyer and the team at fault will then try to reach an agreement for your compensation. This is usually the final stage as many people don't like taking cases like these to court due to the legal expenses.
Trial Preparation & Representation
If both parties are not able to reach a settlement agreement that's fair, your lawyer will prepare to take your case to court and represent you accordingly. If the defendant is found responsible for your injuries and damages, the judge or jury will determine how much compensation you deserve. A reputable lawyer is key in ensuring you have a solid case and maximizing your chances of winning.
What Types of Damages Can You Recover in GA?
In Georgia, you can expect to recover three types of damages for personal injury. These are:
Economic Damages
These are the tangible losses you experience due to an accident that was not your fault. They are objective in nature and more concrete as they are documented and easy to calculate. A few examples include:
Property damage
Utility bills
Lost income
Medical expenses (past, current, and future)
Expenses that come with coping with an injury
Non-Economic Damages
These are the intangible damages subjective in nature experienced due to the losses and injuries after an accident. They are tricky to calculate as they don't have readily available documents. Non-economic damages include the following:
Ruined reputation
Mental duress
Emotional anguish
Loss of enjoyment in life
Pain & suffering
Disfigurement
Loss of support
Punitive Damages
These are put in place to punish the party at fault when they are found to have been extremely reckless, fraudulent, willful, or malicious in the actions that led to the harm of others. They are also designed to encourage other people in Georgia from engaging in the same behavior.
How is Liability Determined in GA?
In the state of Georgia, there are 4 elements of negligent that are required in order to show that you were a personal injury victim:
Duty of Care
The first negligence aspect is to show that the defendant owed you some degree of obligation and it's referred to as duty of care. In personal injury, examples include driving safely, keeping buildings safe, doing the required inspections before operating commercial trucks, obeying traffic rules, etc.
Breach of Duty of Care
The second aspect involves showing that the defendant did actually breach the duty of care they owed you. Examples include skimping on the required inspections on a commercial truck, failure to follow traffic rules, not including instructions on products, etc.
Causation
Next, you are required to show causation. This entails proving that the defendant's lack of care for the duty they owed you directly resulted in the accident and thus losses or injuries. An example is speeding, running a stoplight, etc.
Damages
Last but not least, you are required to prove that the accident you experienced led to property damage, injury, emotional distress, etc.
In the state of Georgia, proportional comparative fault is observed. Under this principle, a percentage of fault is assigned to anyone involved in the accident. One individual or entity may be held liable for the incident, but that is not always the case. If both sides are found to be responsible for 50 percent of the accident, no party is compensated. However, if a party is found to be responsible for less than 50 percent, then they are entitled to compensation.
Showing negligence calls for a seasoned personal injury lawyer. If you have incurred losses or sustained injuries in Fayetteville, do not hesitate to contact Attorney Gill to help you make a robust case.
What is the Time Limit for Filing a Personal Injury Lawsuit in GA?
In Georgia, there is a time limit referred to as the statute of limitations for personal injury claims. This is 2 years from the date of the accident. This means that if you don't file a claim within this period, you are not legally required to seek compensation.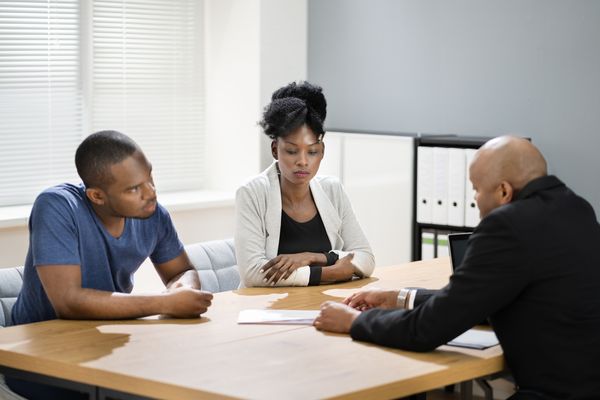 How Much Does a Personal Injury Lawyer in Fayetteville, GA Cost?
When it comes to personal injury claims where you are seeking compensation, chances are you're already struggling financially. As such, the last thing you want to worry about is the legal fees. Well, you do not have to fret as we operate on a contingency fee basis. This basically means that don't have to pay anything unless the case ends in your favor. We agree on a percentage that is subtracted from the amount of money you receive.
What are the Types of Cases We Handle?
At Gilbert Sperling, III, P.C., we handle a wide array of personal injury cases. We have been in the industry for years and so, you can trust us to handle the following claims:
Auto Accidents
If you or a family member has been injured due to an auto accident, you can reach out to our firm for a thorough investigation and representation. Our team will work aggressively to make sure you secure maximum settlement.
Truck Accidents
Commercial trucks, big rigs, trailers, and semi-trucks are all huge vehicles that can result in severe injuries and fatalities when involved in accidents. We have a team of seasoned truck accident attorneys that will investigate your case, determine liability and seek justice on your behalf.
Bus Accidents
If you've sustained an injury in a bus accident, you can always reach out to our firm for assistance. We'll ascertain that your legal rights are protected and seek the compensation you deserve.
Motorcycle Accidents
People on motorcycles are involved in the most brutal accidents when they collide with other motorists on the road. That's because they don't usually have the protection that other vehicles have. If you are a victim of a motorcycle accident, call us for the best chance of getting your life back on track.
Uber and Lyft Accidents
Ridesharing companies have gained massive popularity in the past several years due to their cheap rates and convenience in traveling especially in cities. However, just like other cars, they are involved in accidents that can leave passengers severely injured or dead. If you are a rideshare accident victim, we can help you sue the ridesharing company and have you compensated.
Boat Accidents
From operating a boat while intoxicated to inexperience, boat accidents are caused by a wide array of factors. If you are a victim of a boating accident, you can also trust our lawyers to handle your case and improve the chances of compensation.
Premises Liability
Both public and private premises in GA are required to be safe for everybody. However, some property owners and landlords do not adhere to the rules and end up endangering people. If you have been injured on a property that isn't yours, you may be eligible for compensation and our team can help pursue it.
Traumatic Brain Injury
Head and brain injuries not only lead to physical disabilities like paralysis but can also affect your memory, motor functions, and even personality. We have a team of attorneys that will help you get compensated for the emotional, physical, and financial hurdles that come with traumatic brain injuries.
Dog Bites
Being attacked by dogs can lead to severe physical pain and emotional trauma. If you are a dog attack victim, you need to prove negligence by presenting evidence like photos, medical records, witness statements, etc. We have dog bite lawyers with the experience, knowledge, and resources required to create a solid case that will help you get compensated.
Burn Accidents
Any type of burn, even minor can be extremely painful and can leave permanent scarring on your body. Some burns require hospitalization and even surgery. If you have experienced a burn injury that was due to the negligence of another party, you can trust us to protect your rights and get the settlement you deserve.
Hire a Fayetteville Personal Injury Lawyer Today!
Personal injuries are no joke and have a permanent effect on your life or loved ones. If you have been a victim, do not hesitate to seek the help of Attorney Gill at Gilbert Sperling, III, P.C. in Fayetteville, GA. We are readily available to provide the legal representation you need as you heal and recover. Call us today at 404-418-7816 to get started!