If you or someone you love has been affected by reckless driving, you need an attorney like Attorney Gil on your side. Attorney Gil has compassion and understanding and will treat you with respect at all times.
His staff offers state-of-the-art negotiation skills that will stand beside you during your entire trial. Regardless of your situation, you deserve the best Union City reckless driving accident lawyer for the job. Our car accident attorneys in Union City help you get started on the preparations for your case.
Attorney Gil strives to put our clients in a good position. We work with you to build your case and an effective strategy. We work to protect your rights and your reputation.
What Is Reckless Driving?
Per OCGA §40-6-350, a person can be cited for reckless driving whenever a person drives a vehicle with disregard for the safety of other persons or property.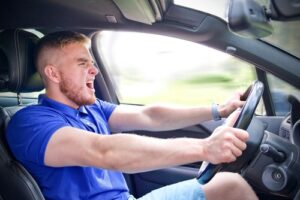 How Can Reckless Driving Increase the Chances Of An Accident?
There are many contributing factors in a reckless driving case. We've listed a few of the typical scenarios that are often the culprit of reckless driving and a brief explanation below:
Texting and driving at the same time. Drivers who are texting and driving aren't giving their full attention to their driving, which can increase the chance of an accident.
Talking on the phone and driving. Just as above, talking on the phone and driving can lead to an accident due to inattention to driving.
Driving at an excessive speed can increase the risk of an accident. Excessive speed can cause a person to miss a turn or curve and lead to loss of control of the vehicle. Speeding
Aggressive driving and road rage are both causes of reckless driving accidents.
Distractions, including cell phone usage (both talking on the phone or texting), can be huge distractions, as well as other persons in the vehicle and in other situations that may be identified in court.
Driving too close to other drivers, either on the side or behind, can cause an accident.
Failure to stop for red lights and stop signs.
Failure to use proper turn signals at the appropriate times.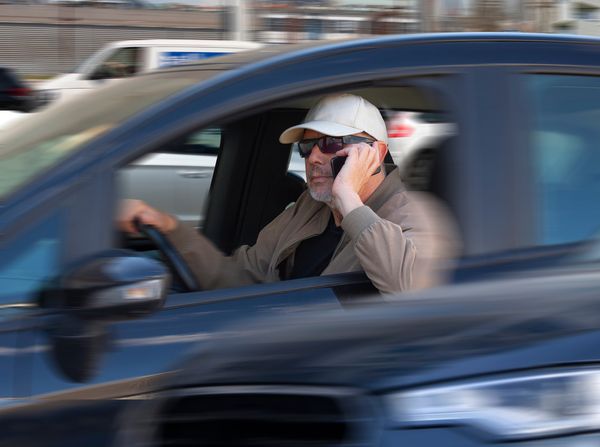 What Damages Can Victims Get From A Car Accident In Union City?
Income Losses: Loss of income due to injuries.
Disfigurement: Disfigurement includes loss of limbs.
Property Losses: Damage and property loss due to reckless driving.
How Can I Prove The Other Driver Was Behaving Recklessly?
Here are a few external ways to prove that the other driver was at fault:
Speedometer Calibration
Witness Testimony
Highway Camera Or Dash Cam
How Long Do I Have To File A Claim In Union City, Georgia?
Per Georgia state law, you have two years from the time of the accident in which to file your claim. This is known as the statute of limitations If you fail to file your claim in that time frame, you risk losing any potential compensation that may have been awarded to you.
Why Do I Need A Lawyer?
Hiring an attorney like Attorney Gil will give you the edge in your case preparation. Attorney Gil and his staff are highly skilled at case preparation and settlement negotiation. Give Attorney Gil a call at 404-418-7816 to get started with your consultation on your case.
The sooner you call, the sooner we can get started preparing your case for court.
How Much Does A Car Accident Lawyer Cost?
Attorney Gil will give you a free short consultation and go over any potential fees at that point. The consultation is free, and you have nothing to lose by making a phone call to schedule your free consultation.
Review Your Claim With Our Union City Reckless Driving Accident Lawyers
You'll want an attorney like Attorney Gil on your case. With compassion and understanding, Attorney Gil will prepare your case and represent you in court. We will help to protect your rights and give you the opportunity to demonstrate your worthiness.
Our staff has many years of experience in case preparation and negotiations. We'll work together to prepare your case and represent you in court. Attorney Gil will always respect you and work to build a solid case for you and an effective strategy.
We work hard to protect you and your rights. One single accident shouldn't have to affect your entire life.
Give the Law Offices of Gilbert Sperling III a call today at 404-418-7816, and let's get started with your free consultation. From there, we can design a plan that works for you, prepare a solid case, and represent you in court.
At Attorney Gil, we understand that your legal issues may not follow the usual 9 to 5 routine hours. We'll work to help you when you need us. The sooner you call, the sooner we can get started on your case.
Each case is unique, and we'll treat each case individually. Call us today at (404) 383-6975, and let's get started on your case.