Wrongful deaths are circumstances that come with significant shock, pain, emotions, confusion, and anxiety. People are left distraught, not knowing how to react toward those responsible for their loved one's untimely demise. The loss becomes a challenge in different ways. On the one hand, there is a void with financial, social, psychological, and emotional implications. On the other hand, there is a need to make an informed decision regarding how to take civil action against those responsible. That is where a seasoned and reliable wrongful death attorney in Fayetteville comes into the picture.
Contact us at 404-418-7816 to book a free initial case review. Our personal injury lawyers in Fayetteville, Georgia will take you through the legal requirements and advise you on the steps to take to ensure you secure the chances of getting the best outcome in the case.
How Is Wrongful Death Defined In The State Of Georgia?
At the law offices of Gilbert Sperling, III, we are passionate about people's rights and fight aggressively for their best interests. We are the legal professionals to consider if you need help with a personal injury lawsuit. Attorney Gil has extensive experience in such cases and can provide unmatched counsel and representation to you and your family as you file a wrongful death lawsuit per state laws (Ga. Code 51:4:1-5).
Georgia's wrongful death act is over 100 years in the making and has undergone several amendments and additions. Nonetheless, it defines what wrongful death is, setting precedence for grounds for filing a claim. Overall, we can summarize the act as a law describing wrongful death as any action or inaction resulting in a person's death, which can be associated with criminal activity, recklessness, defective products, manufacturing errors, and more. Thus, according to this definition, a wrongful death crime can arise from the following:
Faulty or defective goods/products like vehicle parts, electrical appliances, tools, drugs, packaged foods, etc.
Criminal acts like murder.
Road accidents like pedestrian accidents, hit-and-run, speeding, bicycle, and DUI accidents.
Illegal or improper alcohol service.
Medical malpractice like misdiagnosis, surgical errors, medical injuries, and wrong prescription drugs.
Engineering malpractices, lead to faulty construction and structures.
Food contamination and sanitation.
Contact the law offices of Gilbert Sperling, III, to speak to a reputable wrongful death attorney in Fayetteville, GA. It is a decision that improves the odds of you and your family getting justice for your departed loved one and receiving maximum compensation for their demise and the pain and losses it brought. The sooner you reach out to us to help, the sooner we start the legal processes and ensure you have an airtight lawsuit.
Who Qualifies To File A Wrongful Death Claim In East Macon, Georgia?
Wrongful death claims are unique, standing out from other personal injury lawsuits even if they fall under the same category. The prominent element is the recipient is not the victim but those close to the departed. The laws governing such cases in Georgia give strict guidelines on who qualifies to file and receive damages:
The decedent's spouse or partner is first in line to receive compensation. Ex-partners from a divorce are disqualified.
The decedent's kids are second in line, and they include biological and adopted children.
The decedent's parents are the third recognized recipients, meaning they come first if the departed did not have a spouse or child.
Estate representative also qualifies to pursue a wrongful death claim; however, act on behalf of the decedent's heirs or beneficiaries as stated in the will or estate plan.
Other family members are disqualified from filing the claim, except for cases where they are mentioned in the will. Moreover, they can pursue a wrongful death claim through mentioned parties.
What Types Of Damages Are Recoverable?
Wrongful death claimants in Georgia can pursue two primary types of damages. The first relates to expenses arising from their decedent's death and encompasses:
Medical bills leading up to the death
Funeral costs
Lost wages (if the departed was the primary breadwinner)
Pain and suffering attributed to the death
Other expenses arise from the wrongful death
The second is associated with the departed's total value of life. It is hard placing a monetary value on a person's life, but Georgia state laws allow the beneficiaries or bereaved to recover economic and noneconomic damages like:
Loss of care
Loss of companionship
Lost future wages and benefits
Loss of parental guidance and protection
Other losses that might be subjective but have a significant impact on the claimant's life
Can A Surviving Family File For Punitive Damages?
Georgia wrongful death Act does not allow family members to file for punitive damages. Nonetheless, we can help you pursue punitive damages if your departed loved one has appointed an estate administrator or representative. That means the administrator can file the claim on the victim's behalf and help the heirs or beneficiaries get compensation through an estate claim. The wrongful death attorney in Fayetteville knows which legal requirements place such restrictions and how to surmount them and ensure you get the best possible outcome.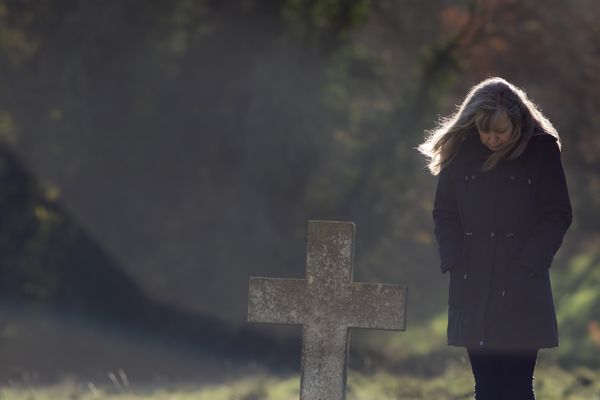 How Is Negligence Proven In A Wrongful Death Case?
The litigation process can be challenging because each adheres to set requirements that must be followed, and the same goes for personal injury lawsuits. Wrongful death claimants exercise their right to sue those responsible. They file a civil suit if they are eligible beneficiaries and can seek a lawyer's help on the matter. However, the law stipulates that claimants must prove their loved one's demise was directly due to the defendant's actions or inactions. Therefore, Attorney Gil will focus on establishing liability by showing the accused acted negligently, recklessly, or maliciously. The lawyer presents evidence that fulfills four essential elements:
Duty of care
To help you demonstrate how the defendant owed your departed family member a duty of care. We can consider different strategies when proving the owed duty of care, but the best option depends on the circumstances surrounding the death.
Breach of duty of care
We must prove how the accused breached or violated the owed duty of care. It calls for providing irrefutable evidence demonstrating the defendant's actions and how another person of rational thinking would have acted differently in a similar situation.
Causation
Your lawyer will present facts and evidence linking the accused's actions and your loved one's demise, proving that the death is unrelated to another reason.
Damages
Georgia state laws expected the claimant to show the extent of damages suffered because of their family member's wrongful death and how this impacts their life. Fortunately, the primary damage is the death in question, even though proving it happened is not enough to win. You must demonstrate the exact cause to secure the chance of getting the maximum compensation.
How Do You Start A Wrongful Death Claim In Georgia?
Visit the law offices of Gilbert Sperling, III, if you believe your family member's unexpected and untimely demise qualifies as wrongful death. The law gives you a 2-year period to prepare and file your civil suit against the liable parties. We will focus on the following steps to ensure the lawsuit start on the best footing.
Constructing and filing the case
We are a firm that knows how complicated and challenging personal injury lawsuits can get; hence we never overburden ourselves with many cases. We want to keep the legal professional representing the different clients from feeling overburdened with constructing and filing the lawsuits. The preparation process can be lengthy as we evaluate your claims, conduct investigations to find any facts that do not correlate, gather evidence, and develop a winning strategy. We also can oversee other legal aspects, like helping you and the family draft an estate plan if your departed family member did not leave one.
Negotiations
We also will make room for the defendant's team to present their arguments and shall welcome any proposals regarding addressing the matter out of court. Negotiations can provide a fast and favorable resolution, which is worth considering since you are grieving your loved one and would want the case settled within the short time possible. Attorney Gil will oversee the negotiations with the insurance companies to ensure they do not dupe you into accepting a lesser settlement or discredit your claim.
Trial preparations
At the law offices of Gilbert Sperling, III, we are ready for the unexpected during negotiations. We know insurance companies play hardball and can be adamant. However, we also can play the same card and be adamant that the case must go to trial. Our wrongful death attorney in Fayetteville will ensure you and other eligible beneficiaries are adequately prepared to go before a judge or jury.
What Is The Difference Between A Wrongful Death And An Estate Claim?
Under Georgia wrongful death act, justice for the departed can be achieved through two main options. A claimant can decide to file an estate claim or a wrongful death claim per the personal injury tort laws. The two options might have converging outcomes but are distinctively different. For starters, the only eligible person to file a wrongful death lawsuit on behalf of the decedent is immediate family members. At the same time, the estate administrator qualifies to file an estate claim.
Wrongful Death Claim
A wrongful death claim allows the bereaved family also to pursue compensation for the emotional and psychological grief they endure because of their loved one's untimely death. We shall advise you on other damages you can seek via the claim, including treatment and medical expenses leading up to the death, funeral expenses, and lost current and future income.
Estate Claim
When we believe the estate claim is the better route for recovering damages, we shall center our strategy around the departed's suffering and death instead of the grief and loss the family endures. In this option, the estate, via the administrator or representative, can recover damages the decedent experienced. The administrator can also ask for damages related to medical costs and other financial losses the departed would have recovered via a personal injury claim if they were alive. The administrator will then oversee the distribution of the recovered damages to the surviving family and listed beneficiaries.
Call Us For Consultation And Legal Representation
Death is the primary concern in many wrongful death claim cases but will not be sufficient evidence for winning. Claims must prove that their loved one's death was due to the accused negligent, reckless, or malicious conduct, providing evidence that supports the claim. In short, a wrongful death lawsuit can get messy and complicated if you do not know the laws and requirements involved. So, seeking an experienced lawyer's guidance is best when pursuing such civil action.
The claim is never about the money because we cannot place a price on human life. It is about justice, fighting for your loved one who was robbed of the chance to do so, and fighting for your family that will not enjoy having their loved one around. Attorney Gil fights aggressively for all clients. The Law Offices of Gilbert Sperling III strive to make the process as uncomplicated as possible, aiming for a fast and favorable outcome.
Contact us at 404-418-7816 to book a free initial case review. Our wrongful death attorney in Fayetteville, Georgia, will take you through the legal requirements and advise you on the steps to ensure you secure the chances of getting the best outcome in the case.