Georgia roads are filled with large commercial vehicles. When we get on the Interstate, it's a common sight to see semi-trucks, big rigs, 18-wheelers, and other big commercial vehicles. They play an integral role in the state's economy as they transport heavy goods from one point to where they are needed. But even with the important role they play, they still pose a danger to other road users and are extremely dangerous.
Truck collisions usually result in severe and devastating injuries and at times even death. Due to this, it's integral that you're aware of and fully understand your legal options in the event you or somebody close to you gets tangled in an accident involving a commercial vehicle. If you've gotten in a truck accident in Peachtree City, our experienced auto accident attorneys at Law Offices of Gilbert Sperling, III, P.C. can provide you with the representation you need to get redress. Our Peachtree City truck accident lawyer at Law Offices of Gilbert Sperling, III, P.C. isn't afraid to take on large trucking companies and will make sure that they are held liable when their negligent actions result in devastating and deadly accidents. To speak with Attorney Gil about your possible options, please call 404-418-7816 to arrange a complimentary consultation and case review!
Truck Accident Statistics
The Federal Motor Carrier Safety Administration regularly releases statistics regarding trucking accidents. Here are a few key statistics regarding truck accidents in Georgia.
In 2018, more than 4,500 big trucks were entangled in fatal accidents
60% of deadly truck accidents happened on rural roads
About 30% of deadly truck accidents happened on interstate highways
In 2018, there were more than 500,000 reported truck crashes
These figures are extremely disconcerting, especially in a period when our vehicles have safety protection technology included in them. There are functions and mechanisms that are intended to keep drivers and passengers safe, however, truck collisions still occur.
What Should You Do After a Truck Accident?
It's important to note that truckers are often on the road for hours if not days at a time. At times, they spend time on the road for weeks with intermittent breaks. Going with this premise, drivers and their trucks get worn down, increasing the likelihood of a horrible accident occurring. If you or somebody close to you has been involved in a truck accident in Peachtree City, GA, you may be eligible to pursue compensation. A trucking injury settlement will go a long way in assisting you to cater to your outstanding medical costs, and lost earnings (from missing work), and assist your family to recoup damages for pain and suffering.
Being in a truck accident can be very confusing and stressful. Most people get too shocked to think properly and may find themselves unable to move or react. Taking the wrong action can put you in danger or affect the result of your truck accident claim. This is why it's integral that you are aware of what actions to take following a trucking accident in Peachtree City, GA.
Call 911
Make sure that you have called the police immediately after an accident has occurred. Police will give a proper account of the accident details in their report. This will go a long way in facilitating your insurance claim against the at-fault party.
Help Others
If you physically assess yourself and see that you can move or you've not suffered serious injuries, try everything you can to assist other accident victims. This doesn't necessarily mean that you've accepted blame for the accident but shows you're empathetic about other people's lives.
Exchange Info
Make sure that you've collected valuable information from the other party tangled in the crash. This includes exchanging insurance details, driver's license, and other contact info.
Document the Scene, Speak with Witnesses
If you're in a position to, document the accident scene by taking videos and pictures. This may include road conditions, vehicle damage, and injuries suffered. This visual evidence can be integral to your lawyer when filing a truck accident lawsuit. Also, make sure to collect the names, and contact info of all witnesses present at the accident scene.
Seek Medical Attention
Even if you don't feel hurt, always get immediate medical care from the EMTs and even accompany them to the hospital for a thorough evaluation. When you get examined and diagnosed, you'll more likely be able to secure fair reimbursement from the insurance company.
Contact an Attorney
Reach out to a seasoned truck accident attorney at the Law Offices of Gilbert Sperling, III to deal with your personal injury claim. Never admit to anything without getting the counsel of your lawyer. The sooner you enlist Attorney Gil for legal aid, the sooner we will settle your medical expenses, and resolve the case with the at-fault's party insurance provider.
What are the Laws Regarding Truck Accident Liability?
After you get into a truck accident in Georgia, it's more than likely that you'll suffer debilitating injuries. Considering the severity of the accident, truck collisions can be very complicated. This is largely because fault and liability must be established before restitution is awarded.
Georgia follows a modified comparative negligence principle. This means that even if the truck accident victim is partially responsible for the accident, they are still entitled to reimbursement. However, this is applicable if they are less than 50% culpable. The final compensable amount will be a percentage deduction of your accident involvement.
How Can a Truck Accident Lawyer Help?
Enlisting the services of a Peachtree City Truck Accident attorney comes with a lot of advantages. Attorney Gil will assist you to receive the reimbursement you are owed. We will navigate you through the legal proceedings to ensure that the liable party for the catastrophic accident is accountable. This is how our accident attorneys can help:
Investigation
For compensation to be awarded, you must have a robust case against the offender(s). We will do our own investigations into the incident acquiring as much evidence as possible. We will also call upon the expertise of forensic experts, doctors, reconstruction experts, and others to help us authenticate your claim.
Filing a Claim
There are various legal bottlenecks and procedures that go into filing a claim. Technical jargon, deadlines and other court processes can be confusing and one error can see your case get dismissed. But with us by your side, you can be certain that the process of filing won't be taxing to you. We will handle everything as you focus on recuperating.
Negotiations
Insurance companies don't like going to court and prefer entering into a settlement agreement. We can settle the case out of court by negotiating a settlement agreement with the insurance company. A qualified Peachtree City Truck Accident attorney will lead the negotiations and ensure that you are paid the true value of your claim.
Litigation
When negotiations with the insurer fall through, the next legal action is proceeding to court. Attorney Gil is no stranger to court proceedings and will have prepared thoroughly to offer effective representation before a judge and/or jury arguing your case. With our legal team by your side, you can be assured of a favorable result and fair compensation.
What Types of Compensation Can I Receive in Georgia?
No two trucking accidents are identical, which suggests that the circumstances surrounding the accident will influence the compensable amount you qualify for. Our Peachtree City Truck Accident attorneys will assist you to recover damages for:
Economic
These are monetary losses suffered because of the accident. These losses are much easier to compute since there is documentation and evidence available. They usually cover past and future medical costs, property damage, lost wages, and other out-of-pocket expenses.
Non-Economic
In contrast to economic losses, these damages are more difficult to determine. They are non-monetary losses that can't be allotted a monetary figure. They include permanent impairment or disfigurement, chronic pain, mental distress, anxiety and depression, emotional stress, loss of consortium, etc.
Punitive
These damages aren't intended to reimburse the victim but rather act as a deterrent to future would-be perpetrators. They are only granted when it is definitively proven that the truck driver acted with extreme malice or recklessness, resulting in an accident.
How Much is My Truck Accident Claim Worth?
Determining the actual worth of your truck accident claim isn't straightforward and is contingent on the circumstances surrounding the case. To put it differently, the value of your claim will depend on the seriousness of injuries suffered, degree of property damage, parties involved in the accident, and other extenuating factors of the accident.
Consult with our truck accident attorneys to get a free case review and learn how much your claim is actually worth.
Is There a Deadline for Filing a Claim in Peachtree City?
Georgia's statute of limitation when it comes to personal injury claims is two years following the accident date. Our truck accident attorneys at the Law Offices of Gilbert Sperling, III will file the case within this time period to avoid your case being considered void by the court.
It's important to bear in mind that there's a time caveat on how old a vehicle component or manufacturer can be held accountable for their commodity. You can't file a lawsuit against the maker if the component or vehicle is 10 or more years. To find out more about the legal deadlines, it is best to hire a truck accident attorney right away.
How is Fault in a Truck Accident Determined in GA?
Georgia is among the states that follow comparative negligence law, whereby every party implicated in the accident could potentially seek compensation for damages suffered. The jury or jury will establish the compensable amount that is owed to every party depending on each party's involvement. If for instance it is proven that you were 30% liable for the truck accident, you only stand to get 70% of the compensable amount. To get reimbursed for injuries suffered, you will need to prove these four key elements of negligence.
The tucker had a duty of care towards you
The trucker didn't reasonably exercise their duty and was in breach
The accident occurred due to their breach of care
The victim suffered damages due to the accident and not anything else
Can a Lawyer Prove the Truck Driver was Negligent?
Yes. A trucking driver can be found to be negligent in a number of ways. Even though this sector is heavily regulated, violations still occur. Accidents that occur as a result of regulation infringement usually result in serious injuries. To demonstrate the negligence of a truck driver, the four elements of establishing fault must be ascertained. Attorney Gil has the knowledge and experience handling truck accident claims and can help you prove the truck driver's negligence.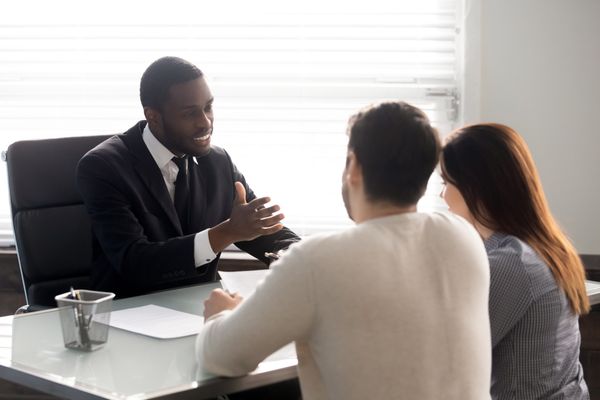 Who Can be Held Liable?
Different entities or parties can be considered culpable for a truck accident depending on their contribution to causing the crash. The following parties can be held liable for a trucking accident in Peachtree City, GA:
Truck Driver
The trucker can be held responsible for their negligent actions that resulted in an accident. This can include speeding, distracted driving, or driving under the influence.
Trucking Company
Action or inaction of the trucking company can see them be held culpable for the accident. This can include not doing proper maintenance on their commercial vehicles or overworking truckers.
Company Who Loaded the Truck
The loading company can be considered liable for the accident if they overloaded the truck past its weight limit. Or perhaps they didn't balance the weight on both ends of the truck.
Vehicle or Parts Manufacturers
If it is discovered that a defective or faulty component caused the truck accident, then the parts or vehicle manufacturer are liable.
Common Causes of Truck Accidents
Drug Use
Driver Fatigue
Poorly Secured or oversized Freight
Equipment Malfunction
Poor Road Conditions
Inexperienced or inadequately trained Drivers
Lack of Truck Maintenance
Book A FREE Consultation With A Seasoned Peachtree City Truck Accident Lawyer
When you get into a commercial truck accident in Peachtree City, GA where you were not responsible, you are entitled to seek financial restitution for any damages or losses suffered by the responsible party. And given how accidents involving trucks are highly contested and extremely difficult to prove, you need a qualified truck accident lawyer by your side to provide legal counsel.
If you or somebody you love has gotten into a truck accident, contact The Law Offices of Gilbert Sperling III now at 404-418-7816 to handle your claim. The initial consultation and case evaluation are absolutely FREE!