When an accident happens that impacts your life or the life of your family member, you may worry about how you will cope with medical bills, lost income, and your pain. Georgia law enables you to seek compensation if another person's reckless, careless, or intentional actions caused the injury.
But remember, having the right to compensation and exercising this right are two very different things. Insurance companies will look for any opportunity to deny your claim or pay less than what you deserve. Having a Douglasville personal injury lawyer on your side is critical.
Your attorney can help you file a lawsuit, handle settlement negotiations with the insurance company, and represent you in court. At the Law Offices of Gilbert Sperling, III, P.C., we fight to win maximum compensation for personal injury victims in the Douglasville, GA area.
Call 404-418-7816 and arrange for a free consultation today.
What Should I Do After an Injury?
If you have been injured in an accident, it is only natural to feel anxiety and confusion at the moment. It can be difficult to keep a clear head, but this is not the time to panic. Stay calm and act to preserve the integrity of your case.
Here are some important pointers to keep in mind in the event of an accident.
Get Medical Attention
Your injuries may seem very severe or appear superficial. You need to be examined by a medical professional who can identify the injuries and ensure you get the proper treatment.
Your medical records are also essential evidence when filing a compensation claim. They prove the accident caused your injuries and show how seriously you were hurt.
Collect Evidence If You Can
If you are well enough to move about, collecting the evidence needed to build a strong case should be the next thing on your mind.
Take out your smartphone to pictures of the accident scene, your injuries, damaged vehicles if it was an auto accident, and any conditions that may have contributed to the accident. Finally make sure you collect receipts, parking stubs, and anything else that can place you at the location at the time of the accident.
Talk to Witnesses
Look around for any eyewitnesses that may have seen what happened and ask for their contact information. When recreating the scene of the accident for your case, their testimony can be critical.
Report the Incident
Ensure that you report the injury using the proper channels. For instance, if it's a vehicle accident, report it to the police. If you were injured on someone else's property, report your injury to the property owner.
Do Not Admit Fault!
It is important to be careful about what you say to avoid jeopardizing your case. You may think that a simple "sorry" is no big deal, but even this can be misconstrued as an admission of guilt. Don't discuss who was at fault at the scene, and contact a lawyer before talking to the insurance company.
Call a Personal Injury Lawyer
The law entitles you to compensation if your injury was the result of someone else's negligence. But, actually getting your hands on this compensation will be a complicated process with many pitfalls. If you are serious about getting every penny you deserve, call 404-418-7816.
Why Do I Need a Douglasville Personal Injury Lawyer?
No matter how straightforward your accident may seem, there is never anything simple about making a personal injury claim. One of the most formidable obstacles to your compensation is high-paid insurance adjusters that are employed to minimize the payouts made by insurance providers.
Our experienced personal injury lawyer, attorney Gil knows how these insurance adjusters operate and will fight to ensure you get the compensation you deserve.
Here is how a personal injury lawyer in Douglasville, GA can help you.
Case Preparation / Filing a Lawsuit
This all begins with calculating what your case is worth and filing a claim for compensation that lists liable parties. Attorney Gil will gather all the evidence to build the strongest case possible and handle filing your claim.
Settlement Negotiation
Court cases are costly, so most personal injury cases are resolved through settlement negotiations. These negotiations can be fierce. Insurance companies seek to exploit every loophole to minimize payments. You can count on our seasoned personal injury lawyer to fight tenaciously to protect your interests.
Trial Preparation
If a favorable settlement deal can't be reached, attorney Gil is ready to represent you in court. At the Law Offices of Gilbert Sperling, III, P.C., we always prepare every case as if it will be decided in court even though the majority of personal injury cases never go to trial.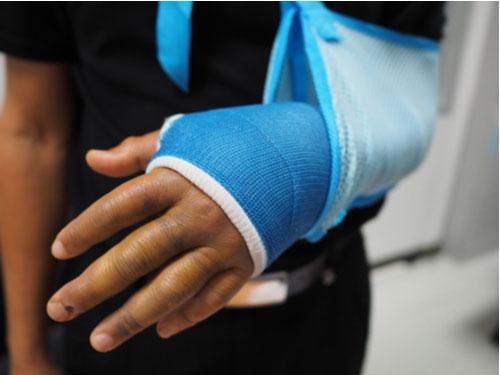 What Type of Damages Can I Recover?
The damages that will be recovered in your case will be determined by the circumstances of your accident. Without a full examination of your case, it would be very difficult to guess what damages might apply to your claim.
Georgia courts may award three categories of damages in a personal injury case.
Economic Damages
Economic damages are meant to compensate you for the financial impact of the accident. They cover expenses and losses that can be calculated from financial records like medical bills, pay stubs, etc.
Examples include:
Current and future medical treatments, medications, therapy,
Home modifications for a disability
Lost wages
Loss of earning capacity
Property damage
Non-Economic Damages
Not all damages can be easily given a financial figure. Non-economic damages will cover harm like mental anguish, pain and suffering, loss of enjoyment of life, and disability or disfigurement.
Punitive Damages
In some cases, the actions or inactions of the liable party may be deemed especially reckless. The court may choose to apply punitive damages, which exist solely to punish the at-fault party for this unacceptable behavior.
Georgia law normally limits punitive damages to $250,000. But the court can award punitive damages over this amount in drunk driving accident cases.
How Is Liability Determined?
Your Douglasville personal injury lawyer must prove that the at-fault party was negligent in order to recover compensation for you.
To prove negligence, it is essential to establish the following four elements.
Duty of Care
Your lawyer must show the defendant owed you a duty of care. This means that the other party had a legal obligation to act safely and reasonably. For instance, a property manager should keep their premises free from danger.
Breach of Duty of Care
Next, your attorney must show how the defendant breached their duty of care. In other words, the at-fault party failed to take reasonable steps to ensure your safety. For instance, a property manager may fail to clean up a spill.
Causation
Your attorney must prove the accident was a result of the defendant's careless or reckless behavior. Continuing with the same example, the property manager's failure to clean the spill caused you to slip and fall and get injured.
Damages
It is not enough to prove that the defendant acted negligently and caused an accident. For you to recover compensation, you must have suffered injuries and losses. Here, your attorney may present your treatment records and medical bills as proof of damages.
What If I'm Partially at Fault?
Georgia uses the concept of modified comparative negligence when determining liability in personal injury cases. This means that even if the victim played a role in the events that led up to the accident, they may still be eligible for compensation, so long as their percentage of fault for the accident is less than 50%.
Suppose a victim would be eligible for $15,000 in compensation if they were not partially at fault. However, the victim is found 20% responsible for the accident. This could reduce the compensation by $3,000, and the victim would only be eligible for $12,000 in compensation for their injury.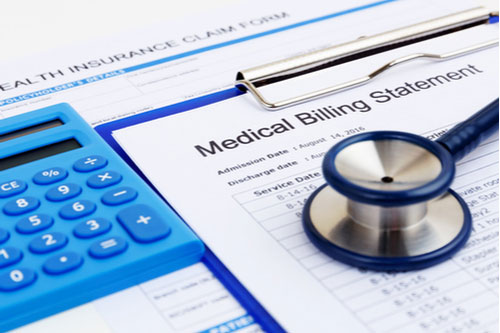 How Much Time Do I Have to File a Personal Injury Claim in Douglasville, Georgia?
Georgia law sets a time limit within which personal injury claims must be filed. This is called the "statute of limitations." The deadline for filing a personal injury claim is 2 years from the date of the accident. Contacting an attorney as possible will make it easier for your lawyer to obtain witness testimony and other evidence to build a strong case.
If you would like more information on filing a claim, call the Law Offices of Gilbert Sperling, III, P.C. We will arrange a free consultation to discuss the details of your case.
How Much Will a Douglasville Personal Injury Lawyer Cost?
We understand that our clients are facing financial challenges after an injury. You have probably lost income from taking time away from work to recover after an accident. You may also be swamped with medical bills.
You don't have to worry about any upfront fees when hiring our Douglasville personal injury lawyer. At the Law Offices of Gilbert Sperling, III, P.C. we offer our services to injured clients on a contingency fee basis.
This means we only get paid when we secure a settlement or favorable verdict in court. Our payment is an agreed-on percentage of the compensation we recover for you.
Personal Injury Claims Process
Personal injury lawsuits can be overwhelming, especially when the defendant's legal team aggressively fights for the client's interests. You need the help of an experienced attorney who understands the law.
Pursuing a personal injury claim in Georgia involves the following steps.
We perform thorough investigations to determine who is responsible and gather evidence.
We do a comprehensive assessment of your expenses and losses to determine a fair settlement.
Our attorney will handle negotiations with insurance providers.
If your case goes to trial, your lawyer will ensure you receive unrivaled and dependable representation.
Personal Injury Cases We Handle
You need to work with a skilled attorney to handle your personal injury case to receive full compensation. At the Law Offices of Gilbert Sperling, III, P.C, we are well-versed in the law and have a proven track record of success.
The following are some of the personal injury cases we handle.
Call an Experienced Personal Injury Lawyer in Douglasville Today!
After an accident, you may be facing steep medical bills, lost income, and other challenges. If someone else is responsible for your injury, you deserve financial compensation to help you get your life back to normal. To obtain the full compensation you're entitled to, you will need top-notch legal representation.
At the Law Offices of Gilbert Sperling, III, P.C., we have the skills and experience to calculate your full account of damages and fight tenaciously to defend your interests. Remember, we won't charge you a thing if we aren't successful.
Call us at 404-418-7816 today to arrange a free consultation with an experienced Douglasville personal injury lawyer.