Traffic accidents seem like mere statistics until they happen to you or a loved one. After a car accident, victims are often left dealing with serious injuries, high medical bills, property damage, and lost income. They require all the support they can get to recover and restore their lives.
If you or a loved one have been in an accident caused by someone else's negligence, Georgia law gives you the right to seek compensation. However, car accident claims involve complex rules and procedures. The at-fault party and their insurance company will try to get out of paying or offer you as little as possible.
With everything seemingly against you, your best move is to enlist the services of a qualified Douglasville car accident lawyer.
The Law Offices of Gilbert Sperling III is committed to protecting the rights of all who've been harmed by the wrongful actions of others, including car accident victims. Attorney Gil and his team are prepared to provide you with all the legal assistance you need to secure maximum compensation.
Call us today at 404-418-7816 to schedule a free consultation with a Douglasville personal injury lawyer.
Georgia Car Accident Statistics
Over the years, Georgia has consistently ranked as one of the most dangerous states to drive in. It ranks as the fourth state with the highest number of fatal accidents.
In 2020, there was a total of 330,000 car accidents claiming the lives of 1,730 people and leaving 125,000 people suffering injuries. In 2021, the number of traffic-related fatalities increased to 1,760.
Douglasville reported 6 fatal accidents in 2019, which resulted in the death of 6 people. However, there was a significant number of accidents that led to multiple injuries.
How Much Does a Douglasville Car Accident Lawyer Cost?
Many personal injury victims don't seek legal assistance because they think they can't afford to hire a lawyer. Insurance companies take advantage of this fact to minimize payouts or even avoid paying claims.
This is why attorney Gil and our team provide legal services to car accident victims on a contingency basis. What this means is that we will handle your case without requiring any upfront payments. We only get paid if we secure a settlement agreement or a favorable verdict on your behalf.
How this works is that we deduct a previously agreed-upon percentage from your compensation amount. Thus, at the end of the day, you get the compensation you need without spending any money.
What Should I Do After a Car Accident?
The actions you take after a car accident will have a huge impact on your health and the outcome of your personal injury claim. You need to be sure that you take all the right steps. Here is a brief guide as to what you need to do.
Contact Police
Besides ensuring your well-being, you are legally required to call the police if you are involved in an accident involving serious injury, death, property damage worth more than $500, or criminal activity such as drunk driving. Calling 911 ensures that law enforcement and emergency services respond to the scene.
Check on Other Involved Parties (Do Not Leave!)
It is illegal for an individual involved in a car accident to leave the scene of an accident without the permission of the responding police officer. After calling 911, assess your surrounding for any further safety concerns and determine whether anyone is in need of help.
Exchange Info and Speak to Witnesses
After an accident, you must exchange your driver's and insurance information with the other driver. Make sure to get the other driver's name, vehicle registration, contact information, and insurance details.
If any witnesses saw the accident, ask for their names and contact information.
Record the Scene
Recording evidence will help to strengthen your claim. Use your smartphone camera to take pictures and videos of the scene of the accident. Capture images of any visible injuries, damage to the vehicles involved, skid marks, and so on.
Never Admit Fault
Keep in mind that insurance adjusters will be looking for any evidence to deny your claim. Apologizing or making any statements that can be viewed as an admission of fault will be playing right into their hands.
Seek Medical Attention
At the end of the day, your health should be your most important priority. It is crucial that you seek immediate medical attention after an accident. This will not only help to uncover all hidden injuries, but it will also ensure that you have the medical documentation to prove your claim.
Call a Car Accident Lawyer!
In the event that you are involved in an auto accident, it is crucial that you get in touch with an experienced attorney. An attorney will ensure that your rights are protected and also give you the best chances of success.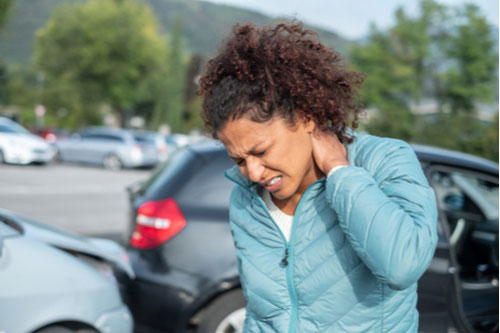 What Is the Average Settlement for a Car Accident?
According to the Insurance Information Institute, the average compensation for bodily injuries in auto accidents in the US is $18,417. For property damage, the amount stands at $4,525. However, it is important to note that this amount varies significantly depending on various factors.
When Should I Get a Lawyer for My Auto Accident?
We recommend getting in touch with an attorney as soon as possible after a car accident. This will significantly improve your chances of securing maximum compensation.
However, it is especially critical that you get in touch with an attorney ASAP in the following situations.
Fault is not clearly established.
The crash happened in a school, construction, or work zone.
You are dissatisfied with the police report.
The crash involved an uninsured or underinsured driver.
The insurance company is uncooperative.
Why Do I Need a Lawyer for My Douglasville Car Accident?
Here's how attorney Gil will help your case.
Case Preparation / Filing a Lawsuit
Before filing a car accident claim, it is crucial to ensure that you have sufficient evidence. An attorney will investigate your case, and work with accident reconstruction experts, medical experts, and other experts to gather as much evidence as possible to prove your case. An attorney will leave no stone unturned in ensuring that they build a strong case for you.
Settlement Negotiation
If you have a viable case, the insurance company will give you an initial offer in an attempt to settle the case. However, it is important to note that the initial offer is usually far less than you actually deserve. An attorney will evaluate the value of your case and negotiate with the insurance company to ensure that you are not taken advantage of.
Trial Preparation & Representation
If the insurance company isn't cooperative, or if the negotiation phase doesn't bear any positive results, we will need to take your case to court. We will prepare sufficient evidence to prove your case and present a compelling case before the judge and jury.
How Much Can I Expect to Receive for My Damages?
As noted, the average settlement in a car accident claim in a U.S. car accident claim is $18,417. However, how much exactly your claim is worth depends on a wide range of factors including the severity of your injuries, your medical expenses, property damage, lost income, rehabilitation costs, and so on.
What Type of Damages Can I Recover?
In a successful Georgia car accident claim, there are three types of damage that victims can recover.
Economic Damages
Economic damages are designed to compensate you for monetary damages that can be verified. These include past and future medical expenses, rehabilitation costs, lost income and loss of earning capacity, property damage, house and vehicle modification costs, and so on.
Non-Economic Damages
These are subjective losses that take into consideration the suffering caused by the injuries. These include pain and suffering, loss of quality of life, loss of quality of life, loss of companionship, loss of limb function, emotional distress, and so on.
Punitive Damages
In Georgia, the court can award punitive damages if the party at fault acted maliciously, recklessly, or in a grossly negligent manner. These damages are awarded to punish the defendant and deter a repeat of similar behavior by the general public.
Georgia has put a cap on punitive damages at $250,000. However, the court may award punitive damages over this limit in drunk driving accident cases.
How Is Fault Determined?
For any party to be held liable for your injury and losses, all elements of negligence must be present. There are four key elements that your Douglasville car accident lawyer must prove.
Duty of Care
As the plaintiff, you must prove the defendant owed you a duty of care in that particular situation. This means that they were expected to act in a particular way to ensure your safety and that of others. In this case, the driver was supposed to drive safely and obey all traffic rules.
Breach of Duty of Care
Next, the plaintiff has to prove that the other party violated this duty of care. This means that the defendant failed to act as legally required, for instance, by driving over the speed limit or driving while drunk or distracted.
Causation
Next, the plaintiff has to prove that the accident and subsequent injuries were a direct result of the defendant's negligent actions. Your attorney may present the police report and accident scene photos to demonstrate that speeding caused the crash.
Damages
Finally, the plaintiff has to provide proof that they suffered actual losses as a result of the accident. Your attorney will present documentation of your expenses, like medical bills, etc.
Georgia uses the modified comparative negligence rule. Here, you can recover damages as long as you are less than 50% at fault for the accident. If you are found to be 20% at fault, your compensation is reduced by 20%.
How Long Do I Have to File a Car Accident Claim in Georgia?
Victims of car accidents in the state of Georgia have up to two years from the date of injury to file a car accident claim. If you fail to do so within the stipulated timeframe, you may permanently lose your right to pursue compensation.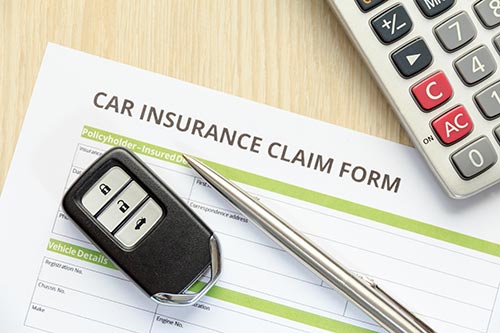 How Can a Lawyer Help Me File My Insurance Claim?
The claims process begins with you informing the insurance company of the accident and filing a claim with them. Your lawyer will help to make sure that your claim is filed properly and on time.
Once your claim is filed, you will receive a confirmation from the insurance company that they received the claim. After they've done their investigation, the insurance company will send you a letter notifying you that your claim has been denied or approved.
If the insurance company deems that you have a valid claim, they will present you with an initial offer. Keep in mind that this is often way less than you actually deserve. An attorney will negotiate with the insurance company to ensure that you get a fair compensation offer.
If negotiations fall through, your lawyer will prepare your case for trial. They will help you file a lawsuit and tackle your case in court giving you the best chances of a favorable outcome.
What Can I Do if Insurance Denied My Claim?
It can be disheartening to have your claim denied, especially when dealing with serious injuries. However, you still have some options left if this happens to you.
An attorney can help you to file an internal appeal with the insurance company or file a lawsuit against the insurance company.
Do I Have a Case?
This depends on the specific circumstances surrounding the accident. A Douglasville car accident lawyer will help to determine whether you have a valid claim and how much it may be worth. But essentially, if all the elements of negligence named above are present, then you have a valid case.
What if the Other Driver Doesn't Have Insurance?
If the accident involved an uninsured driver, your chances of recovering compensation can be compromised.
However, this is where your uninsured motorist coverage kicks in if you have it. But if you don't, your only option is to file a lawsuit against the at-fault party.
How Can I Obtain an Accident Report?
You can get your accident report either from the Douglasville Police Department or by visiting the Georgia Department of Transportation website. You will be charged a small fee.
Reach Out to an Experienced Douglasville Car Accident Lawyer!
An auto accident in Douglasville, GA can leave you nursing serious injuries and facing high medical bills. This is not to mention a wide range of other negative consequences.
At the Law Offices of Law Offices of Gilbert Sperling, III, P.C., we believe that you deserve justice and maximum compensation. Attorney Gil and his team are prepared to do what it takes to deliver this to you and your family.
We handle car accident cases on a contingency basis. That means you only pay if we secure compensation for you. Give us a call today at 404-418-7816 today to schedule a free consultation!