As with all other states in the country, property owners in Georgia, private or public are required by the law to practice reasonable care in regard to having their premises safe and well-maintained. In addition, they are mandated to make reasonable property inspections to ensure they are free from hazards and dangers to visitors. If you or a family member has sustained an injury that was not their fault on another party's property, you may file a lawsuit for compensation. Our Union City premises liability attorney can help.
Attorney Gil has been in this field for years fighting for the rights of Union City and surrounding areas. He is dedicated to seeking justice and holding negligent and reckless property owners accountable. He has helped victims and their loved ones recover damages from injuries like broken bones, traumatic brain injuries, slip and falls, neck injuries, and even wrongful death. For top-of-the-line legal representation, to recover lost wages, medical bills, and lost property, don't hesitate to call personal injury attorneys at 404-418-7816 and schedule a free, initial no-obligation quote today!
What is a Premises Liability Attorney?
While the law is in favor of premises liability victims, proving that you deserve compensation is not as straightforward. Some like to handle the claims on their own in order to save money, but the numerous factors and hurdles that arise complicate the cases and they end up losing. When it comes to filing a lawsuit against a property owner, you need the best legal representation you can get. Chances are you are in pain and dealing with other issues and so, taking on a premises liability case on your own is not always the best idea.
A premises liability attorney is a lawyer with the role of handling claims or lawsuits that revolve around accidents experienced in properties. These incidents occur in another party's premises due to a hazardous or dangerous condition. Negligence can also be a factor including negligent security. The lawyer is tasked with making a case against the condition of the premises and attempting to prove that your injury was a result of a dangerous or hazardous condition.
Do You Have a Premises Liability Claim?
In the state of Georgia, premises liability claims are under the personal injury umbrella. That's because you are suing for injuries and losses incurred due to the negligent, reckless, or careless acts of another individual. Things, however, are never as straightforward. As the claimant, you are required to show that the owner of the property was directly linked to your damages. This calls for providing substantial evidence to ensure that they are held liable for your injuries, pain, losses, etc.
It is also important to note that being injured or incurring losses while on another party's premises does not necessarily entail that you have a valid premises liability claim. For it to be considered valid, you need to prove that the property owner knew about the hazardous or dangerous situation but did not take the right actions to ensure it was handled.
Bear in mind that a wide array of technicalities come up when it comes to premises liability claims. As such, it is in your best interest to get an experienced lawyer to assist with the case. Attorney Gil is readily available to help protect your rights and seek the compensation you deserve.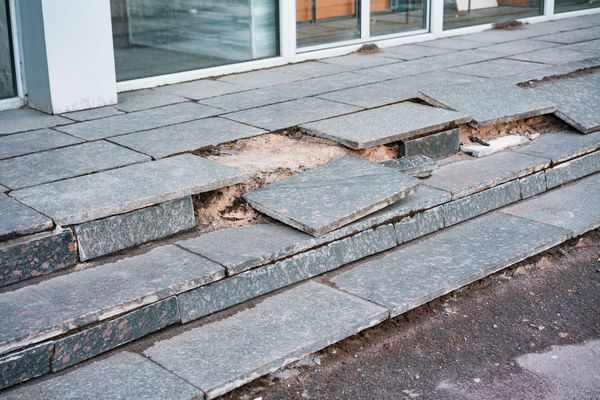 What are the Common Premises Liability Injuries in Union City?
There is a wide array of conditions, dangerous or hazardous in both private and public properties that can lead to accidents. You can be a victim of major or minor injuries, some of which can be life-altering. Attorney Gil has come across numerous premises liability cases over the years, most of which include the following:
Slip and Fall on Wet Surfaces
Given the regular foot traffic on commercial and similar buildings, it is not uncommon to come across wet floors. Given the law requires all property owners to warn people about potential dangers, people in charge of cleaning are expected to place signs that warn people regarding the risk of slips and falls, due to wet or polished floors. Another cause for slip and fall can be attributed to unrepaired leaks. These accidents can cause brain injuries and spinal cord injuries.
Tripping on Unmarked Steps or Uneven Surfaces
Tripping and falling over uneven surfaces and unmarked surfaces is not rare, particularly in commercial settings. Examples include missing tiles, unlabeled steps, ruined wooden floors, ripped carpets, etc. All these can put the property owner in danger if a visitor trips and falls.
Faulty Stairs/ Railings
The support of stairs and railings, on any property, should be secure and robust. Any issues that lead to the loss of structural integrity of these structures could lead to fatal injuries. Risks include broken backs, necks, paralysis, and even death.
Children Injured While Playing in an Unsafe Location
Public spaces, schools, parks day care centers, and the like should be safe for the young ones. They should be devoid of any dangerous or hazardous aspects. An example is the owner of an amusement park or a government park. In such cases, they are expected to practice safety practices for their clients, which mostly are children. In this case, you can file a lawsuit against the liable party for a defective action or injury while playing in a public park.
Dog Bites
When a dog from another party attacks you when on the property of another property, you are allowed to file a lawsuit. You are not required to prove that the dog was dangerous, or the owner acted in a careless or reckless manner, or did not provoke their pet in any manner. This applies to any other type of animal in the state of Georgia.
Negligent Security
If you have been attacked at a business or commercial premises, the property owner or manager can be held liable for your injuries or losses. Every premises is expected to employ security measures that protect customers, including their customers, partners, and other visitors. If the property owner cannot exercise this duty, then you have the right to sue them for premises liability.
Being Hit by a Falling Object
If you are in a premise like a home depot, a mall, a retail shop, or a warehouse, and an object hits, resulting in an injury, you have the right to file a lawsuit.
Elevator or Escalator Accidents
Accidents involving escalators and elevators, where they fail are rare, but not uncommon. When they do happen, it is usually due to improper installation or poor maintenance. People can sustain injuries due to these devices moving too fast to stop, unsafe parts between the steps, when the machinery stops suddenly.
Structural Failings that Result in Injuries
An array of issues including defective construction, building codes, negligent overloading, poor maintenance, disrepair, negligent overloading, and similar cases can lead to casualties after a structure or a building collapses. Examples include as aforementioned, no railing on the edges, deck or balcony collapse, or the entire building foundation failure.
Who is Liable for a Premises Liability Injury Claim?
According to the property liability law in Atlanta GA, both property owners and landlords are expected to have the right coverage to protect them as well as their residents and visitors from injuries and losses from unexpected accidents. In addition, they are expected to practice the code of upholding safety and reasonable safety for everyone that visits their property.
Our premises liability lawyers are here to establish the following aspects on your behalf in accordance with the law:
Reveal that there were unsafe conditions such as a perilous area or unmonitored one
Demonstrate that your injuries were a result of unsafe conditions
Show that the premises owner was aware or knew but decided to delay the remediation of the act
The premises owner did not respond to the premise's safety measures
Reveal that your injuries and/or damages were a result of the hazardous or dangerous condition.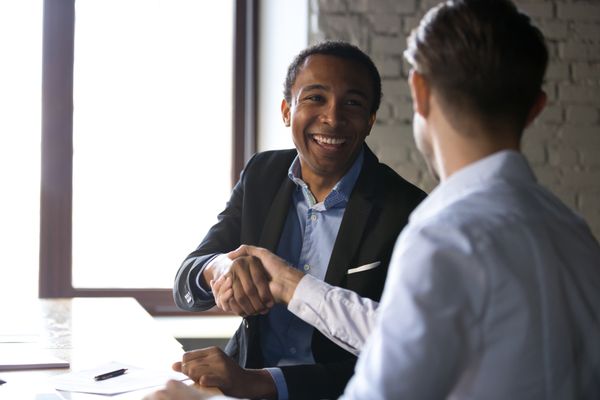 What if My Child Is Injured?
The young ones are adventurous by nature and will wander off when they see anything interesting. This has been an aspect considered by the government regarding these laws. As such, if your child or children have sustained an injury on a premise that was not yours you have the right to seek compensation from the owner of the premises. As aforementioned, all properties should be devoid, of dangerous aspects that can lure and injure kids
Some of these aspects can be stated as attractive nuisances that an owner of public or private property could be deemed responsible for if a child was curious and inured as a result. Some of the main factors that could lead to such claims include the following:
The owner of the premises did not know or reasonably had an idea about the potentially dangerous situation such as an unfenced swimming pool
The owner of the premises does not exercise due care in regard to securing or getting rid of the hazard.
The owner of the premises should have known about the possibility of the condition harming children
Bear in mind that the nuisance attractive nuisance often applies in situations where the injured kids were trespassing. In other cases, proving the young one was at fault is difficult. Regardless, it is important to have top-tier representation for your case. Otherwise, you reduce the chances of having the best odds of a successful claim.
What if I Was Injured at My Workplace?
Every person has a right to safety irrespective of where they are, whether in the office, at home, at a friend's place, or in a public space. If you are involved in an accident while working, it is best to file a workers' compensation claim instead of pursuing a premises liability case. Your employer's insurance provider should compensate you for your lost wages and pay for medical care from a company-approved doctor.
Is There a Deadline for Filing a Premises Liability Claim?
Under Georgia law, you have a specific period within which to file your compensation claim. You lose the opportunity to claim compensation if you fail to meet the deadline set by the statute of limitations. Put simply, the odds of you recovering damages for losses and injuries from premises liability accidents are up if when you file the lawsuit early.
You have two years from the time the accident occurred or when you knew you sustained injuries to file your case. However, the statute of limitations is subject may be extended in certain circumstances.
Suppose the victim is under 18 years of age, then the deadline for filing the claim can be pushed forward. Here, the victim 2 has two years after turning 18 to file a lawsuit
Reach Out To A Union City Premises Liability Attorney Today!
Landlords and property owners are expected to make sure their premises and environments are safe. This is done by doing routine inspections as well s getting rid of any potential hazards and harmful things. Also, they are required to put up warning signs alerting people about any hazard.
According to the state of Georgia's premises liability law, all property owners, (private or public) have the duty of care to any visitor and can be held liable for any accidents and injuries that happen on their premises. If you or a loved one has become a victim, you are required to show that the owner or landlord's negligence or ignorance was directly linked to the incident. As such, you are required to provide concrete evidence to hold those accountable responsible. This is never easy and that's why it is advisable to have a reliable and trustworthy premises liability lawyer by your side.
The experienced lawyers at The Law Offices of Gilbert Sperling, III, P.C. in Union City, GA are readily available to protect your rights, fight for justice and seek the compensation you deserve. You are entitled to any losses, injuries, and pain experienced due to the negligence of another party. Our best lawyer Attorney Gil has been in the industry for years and he will be able to advise whether you have a case and how to go about it. Call our offices today at 404-418-7816 for a free initial consultation!