Injuries can be painful, emotionally draining, and financially draining. They could even lead to a complete loss of independence. If you're a victim of injuries caused as a result of negligence by another person or company, having a personal injury attorney by your side can help you a great deal.
To get these and more benefits, The Law Offices of Gilbert Sperling, III, P.C. in Union City, GA can help. Give our Union City slip and fall attorney, Attorney Gil, a call at 404-418-7816 today. Let's guide you on the legal process and help you file a claim for a slip and fall accident. Here is an insight into slip and fall accidents and how to manage your case.
What are the Most Common Slip and Fall Accidents?
There are various kinds of slip and fall accidents. Some of the most common ones in Union City (not limited to) include:
Poorly lit or unlit walkways or hallways
Structural defects
Improper maintenance/upkeep that leads to uneven steps, torn carpets
Malfunctioning escalators or broken staircases (including missing handrails)
Wet/slick walkways, floors, and staircases.
Spills that go unattended inside businesses including supermarkets, hospitals, and nursing homes.
Dangerous material that is not cleaned away, such as tree branches
Weather-related conditions like ice or snow that aren't salted or removed by shoveling.
Not installing gutters, storm drains, or anti-slip equipment, which results in dangerous conditions during periods of heavy rain or snowfall.
Failing to post warnings or close off certain areas when risky circumstances like the ones listed above prevail.
Typical Slip and Fall Injuries in Union City
With such incidents, slip-and-fall injury cases can be prevalent. As such, victims are likely to suffer any of the following injuries:
Broken bones
Concussions
Head injuries
Neck injuries
Knee and ankle injuries
Wrist injuries
Shoulder injuries
Elbow injuries
Chronic pain
Severe lacerations and cuts
Hip fractures
Soft tissue injuries
But besides physical injuries, you could also suffer in other ways, namely:
Non-Economic Damages
Pain and suffering
Physical impairment and disfigurement
Permanent or temporary disability
Loss of consortium or companionship
Personal Enjoyment
Economic Damages
Financial stress because of the medication, therapy, and other treatments involved.
Loss of employment/Source of sustenance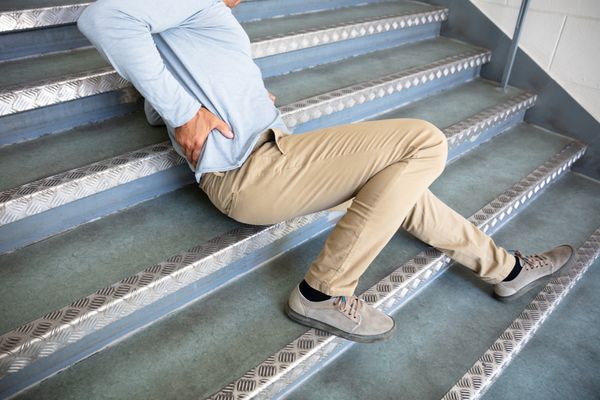 How Can a Union City Slip and Fall Attorney Help Me With My Case?
As a victim of the mentioned above injuries and damages, you can be confused about the action to take. And that's understandable—this is a life-changing situation that you never expected. But you don't need to be worried anymore.
As a victim of a slip and fall accident specifically, you can benefit from a premises liability case in the following ways:
Knowing how to go about litigation.
Legal representation.
Obtaining the best possible compensation for a life-altering injury.
Professional legal insight is a stone's throw away.
When Attorney Gil comes in, he can help you deal with taking legal action right from the start to the end of the legal process. Here are some of the ways that the Law Offices of Gilbert Sperling, III | Union City slip and fall attorney can be helpful:
An Attorney Can Assist In Determining Who Is Liable For Your Slip-And-Fall Accident
Figuring out who is liable for injury is not as black and white as we sometimes assume. Often times it is not the employees of a business, but rather the owner or the company itself that are liable.
Our proficient Attorney Gil can comprehensively go through all details of the accident and identify the liable party. It is good to note that sometimes liability could be shared among parties thus increasing your compensation reward which only an attorney can negotiate.
Slip and Fall Attorneys Accumulate Proof and Converse with Witnesses
Besides demonstrating who is liable, the attorney will accumulate different sorts of proof. They may go to the location of the accident and collect all data pertaining to your case. They will take pictures, ask for security footage, and even converse with various observers.
Attorney Gil knows how to interact with potential witnesses that could prove valuable, even those that disliked this property previously. Assuming they had encountered a similar situation on the same property, that is extremely valuable. Even better if they had made a claim. It demonstrates the organization or land owner had some awareness of the issue and did not rectify the issue. The attorneys will then give this proof to the courts to assist you with winning the case.
Slip and Fall Lawyers Manage Lawyers and Courts
With our able attorney, you could consider the intervention procedure, in which the litigant's lawyer endeavors to think of a settlement that benefits the two players. You will not need to do so in court. Better yet, even if you go to court, you will not need to handle any of the talking during intercession, preliminaries, or different movements through the court framework.
A lawyer will deal with all of this, as well as assist you with recording cases, requests, and settlements. In the event that the case prompts preliminary, the legal advisor will walk with you to give proof and demonstrate you were not at risk for your wounds besides the situation at the site.
What Steps Can Be Taken to Help a Slip and Fall Victim?
Slip and fall accidents happen even in public areas and you can actually initiate some actions to help you file a claim. Several steps such as those listed below can be useful.
Take all the photos you can at the time.
Report the incident to a manager.
Take down the names and numbers of witnesses.
Call the police if need be
If you need medical attention, get it immediately.
If you can see if the problem is addressed right away.
Contact a personal injury lawyer at the Law Offices of Gilbert Sperling, III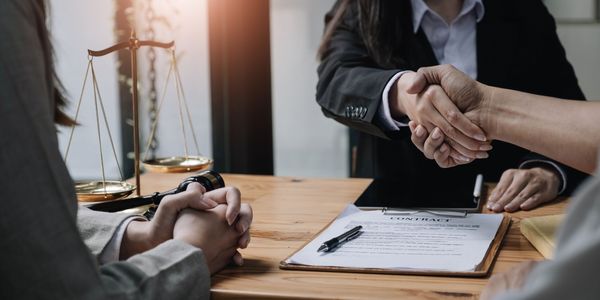 How Can a Slip and Fall Accident be Proved?
While it can be mind-boggling to prove a claim it is necessary to do so to win a slip and fall injury case. Attorney Gil will use his time and effort to identify proof of negligence by the liable party. Some of the determining aspects of proof are such as:
If the property owner had knowledge of the hazardous condition or should have reasonably known about its existence and did corrective measures to avoid any danger.
The injured victim was not aware of the dangerous condition for instance if they could not see it in time and there were no signs posted. Visible signage must be provided to avoid the said risks.
Having witnesses that can tell the exact happening and conditions under which the accident occurred. This could act as a backup for your claim.
Perilous Situations: Regardless of whether the case has an undeniable instance where the risk was clear, it should be demonstrated. The hurt individual should give proof that the safeguarding party knew or really thought that somebody might have been hurt through the conditions anywhere nearby.
This peril ought to have been dealt with in a way to guarantee that others on the property knew about the potential for hurt or had the option to keep away from it. One more fundamental part of this present circumstance is that the property was used as it should be without change. This implies a dance club was utilized as a spot for moving and not for horse riding.
Harms pertinent to the case. This is an important component in demonstrating injuries brought about by the slip and fall through risky circumstances in the vicinity. This is frequently the most challenging to demonstrate in light of the fact that numerous people hold on until the actual uneasiness is an excessive amount to overlook.
Adequate evidence should be accessible that the analyzed circumstances were an immediate consequence of the dangers of the property. By and large, a personal injury attorney ought to be consulted on what to do and how to accurately apply these components. Recruiting one to aid the case might give the most ideal odds of coming out on top.
How is Liability Determined in a Union City Slip and Fall Case?
During the process, you may be asked:
Did the property owner give a warning of the dangerous condition that led to your slip and fall accident?
Did you have good reason to be on the property owner or premises at the time of the accident?
Would a person of reasonable caution in the same situation have noticed and avoided the dangerous condition?
Were you engaging in any activities that contributed to your slip and fall injury?
If you have experienced a slip and fall in Union City, you reserve the option to look for a settlement for your wounds. We at the Law Offices of Gilbert Sperling, III will assist you with demonstrating that the mishap was an immediate consequence of somebody's carelessness by giving direction on the above queries.
For instance, if somebody's home has a faulty flight of stairs prompting the front entryway, they might be expected to take responsibility assuming that somebody falls over and gets injured since there is no railing. Landowners in Georgia might be considered responsible for a physical issue assuming they make or know about risk on the property, and afterward neglect to fix or fix that danger, making a clueless individual become harmed.
Basically, to be viewed as responsible for wounds in a premises responsibility slip and fall case, an adjudicator and jury will decide whether the land owner found a way sensible way to keep up with the security of their visitors. They will however likewise consider the harmed individual and attempt to choose if they acted carelessly too.
How Much is My Slip and Fall Case Worth?
While filing a claim one of the variables you will unquestionably need to consider is how much your slip and fall case may be worth. The short answer is: It depends. Each case is unique.
Every scene where you document a claim as well is unique. In all cases, there are some factors that ought to assist you in determining what your case might be worth. They are as follows:
Present and future medical bills
Lost wages
Earning capacity loss
Incidental expenses
Pain and suffering
Are there any Time Limits for Filing a Slip and Fall Lawsuit?
In the event that you endured wounds on another person's property, you might wonder how long you need to sue after a slip and fall. The statute of limitations is two years for personal injury. Remember that the examination of the accident takes time.
You need to give your lawyers enough time to construct your case, yet at the same time, work in accordance with Georgia's legal time limit. That said, it is ideal to start litigation straightaway after a mishap. The good thing is that you don't need to confront the legitimate cycle alone; you can work with attorney Gil to decide your lawful choices.
Contact Our Union City Slip and Fall Lawyer Today!
Seeking compensation for injuries caused by the negligence of another person can be challenging. But don't lose hope; it is worth the try, especially when you engage attorney Gil.
From legal coverage, legal advice, and court representation to evidence collection and better negotiation, the Law Offices of Gilbert Sperling, III  will make the process stress-free and give the best to help you get what you deserve.
You don't have to go bankrupt after a fall and slip injury. Attorney Gil is reputable for winning injury cases and is only a call away. Contact us at 404-418-7816 to book an appointment with us to help you defend your rights!