Motorcycles are a great way to relax, unwind, and enjoy the road. You get connected to the road in a way that no other vehicle would. Unfortunately, such freedom comes with a price. Motorcycles usually don't come with seatbelts, barriers, or airbags to protect the body from outside forces. This means the rider is left exposed to serious injuries during the accident and even after the collision.
One of the main reasons why motorcycle accidents tend to be serious is that motorcycles are much smaller than other vehicles, which makes them harder to see on the road. This is actually why the accidents could be serious and fatal.
If you or a loved one was involved in a motorcycle accident, you should contact a Union City motorcycle accident lawyer as soon as possible. The Law Offices of Gilbert Sperling, III, P.C. in Union City, GA have the experience to handle your accident case, and our Union city auto accident lawyers strive to demonstrate that your accident was caused by the negligence of the other driver. Call us today at (404) 383-6975 to schedule a free consultation.
How Can a Union City Motorcycle Accident Lawyer Assist With My Claim?
When you get involved in a motorcycle accident, many people make the mistake of believing they can effectively navigate the procedure of filing an insurance claim on their own. However, it's usually better to find a Union City motorcycle accident lawyer to help. This is for several reasons, including:
A Union City motorcycle accident lawyer knows the law and how it related to liability and negligence
Our lawyers have experience evaluating and obtaining evidence following the accident
Our motorcycle accident lawyers have experience negotiating with insurance companies
Your Union City motorcycle accident lawyer will serve as an intermediary between you and other parties. They will come in handy when handling communications with insurance companies.
Getting a lawyer means that you will have someone working your case on your behalf, and will be able to determine liability
With a Union City motorcycle accident lawyer, you can focus on making a full recovery
Your Union City motorcycle accident lawyer will be better placed to handle a court trial in case the insurance company denies your claim or doesn't negotiate in good faith
All in all, Attorney Gil and his team will work tirelessly to make sure that you receive fair compensation – one that accounts for your past, present, and future expenses from your accident. In case the insurance company makes a lowball offer, Attorney Gil will advise you to turn it down and negotiate on your behalf until you get a fair amount.
What are the Most Common Causes of Motorcycle Accidents?
Most motorcycle accidents are preventable and avoidable. Some of the most common causes of motorcycle accidents include:
Distracted driving, including texting while driving
Failure to pay attention to motorcycles
Drunk driving or drugged driving
Driving aggressively
Failure to yield to motorcycles
Faulty mirrors, brakes, or lighting
Changing lanes illegally
Unexpected pedestrians on the Road
Dooring, such as when a person opens a car door unexpectedly and collides with a motorcyclist
Motorcycle Accident Statistics
In 2019, there were a total of 3,948 motorcycle crashes in Georgia, with 4,269 motorcycle accidents. The Georgia Motorcycles Traffic Safety Fact Sheet also found out that for every 100,000 registered motorcycles, there were 1941 crashes. The top counties with the highest rate of crashes include Fulton, Cobb, Bibb, and Gwinnett
What Are the Motorcycle-Specific Laws in GA?
Georgia Traffic Laws usually include a certain set of laws specific to motorcycles. some of these rules include:
Helmet
The law requires that all motorcycle riders and their passengers must wear a helmet while on a moving motorcycle.
Clinging to other vehicles
the law prohibits motorcyclists from attaching themselves or their bikes to any other vehicle while on the road. The rider should also have both hands free and use the handlebars.
Handlebars and footrests
The law requires that the handlebars should not rise more than 15 inches above the seat or the top of the backrest. If the motorcycle is designed to carry a passenger, it should be equipped with footrests.
Headgear and eye protection
motorcycle riders and passengers must also wear eye protection. The motorcycle should also have a front windshield unless both the rider and the passenger are wearing approved eye protection.
Lighting
the motorcycle lights should stay illuminated, even in broad daylight. GA laws require that riders should keep their headlights and taillights illuminated at all times.
Only riders 17 years or older who have passed a motorcycle skills test can obtain the required Class M license or Instructional Permit. Riders who are 16 years of age can obtain a Motorcycle Instructional Permit.
Lanes
Every motorcycle can use the whole lane. But the law only allows two motorcycles to share the same lane or ride abreast.
Motorcycles must have headlights, turn signals, and taillights. The license plates must also be illuminated such that they can be read 50 feet to the rear.

What are the Most Common Injuries Seen in Motorcycle Accidents?
Many motorcycle accidents can be prevented if the other vehicle was more alert of motorcyclists. This is unfortunate because most of these accidents end up with extensive injuries that require medical treatment, including long-term rehabilitation. Some of the most common motorcycle injuries we come across include
Broken Bones
Road Rash
Neck injuries
Biker's arm
If you or a loved one was injured in a motorcycle accident, you should seek prompt medical attention. Your well-being is more important than anything else.
How is Fault Determined in a Gilbert Sperling, III Motorcycle Accident?
Before pursuing compensation for your injuries, you have to identify the party or parties that are legally liable for the accident. It's in your best interest to consult a personal injury lawyer that can conduct a comprehensive investigation to determine who is at fault.
To prevail in your personal injury claim, you have to demonstrate how the other driver was negligent. This typically requires proving the following elements:
Duty of care
This is meant to show that the other party has a legal obligation to act or drive safely. All motorists have a legal obligation to drive safely and prevent accidents from happening. Conduct is usually compared to that of a reasonable person.
Breach of duty
The at-fault party should also have breached their duty of care towards you, usually by breaking traffic laws. This could be anything from speeding or running a red light.
Causation
the actions or behavior of the at-fault party must have been the direct cause of the accident, which resulted in your injury.
Damages
you must also be able to prove that you suffered compensable damages from the accident. You can prove this through medical records, police reports, etc.
It's also worth noting that Georgia follows the modified comparative negligence law, which essentially prohibits the victim from recovering compensation if you are more than 50% at fault for the accident. If you are found to be less than 50% at fault, your compensation will be reduced based on your percentage of fault in the accident.
Due to these negligence laws, insurance companies might try playing off the existing stereotypes by portraying you as a reckless and dangerous motorcycle rider to reduce the compensation they will be forced to pay. As such, you should not accept any settlement amount from the insurance company without consulting with an experienced Union City motorcycle accident lawyer.
What Type of Compensation Can I Receive for My Motorcycle Accident?
Motorcycle accident victims may be eligible to collect compensation for economic and non-economic damages. Attorney Gil has the experience to hold the at-fault parties liable for these damages.
Economic Damages
These are the damages that can be calculated subjectively to provable numbers. Economic damages cover losses for:
Medical expenses: including ER services, diagnostic services, surgery, doctor visits, physical therapy, and prescription medication.
Property damage: This includes the cost to repair or replace your motorcycle.
Cost of care: this includes the cost of at-home care, the cost of rehabilitating your car or home to accommodate your disability, and other similar damages.
Lost wages: This should compensate you for the income or earnings you lost from spending time away from work.
Non-Economic Damages
These are meant to compensate you for the damages that are hard to quantify but were still incurred. They include damages such as:
Depression and anxiety
Pain and suffering
Post-traumatic stress disorder
Loss of companionship
Loss of enjoyment of life
Punitive damages
These are meant to serve as an additional punishment to the at-fault party. The court rarely awards punitive damages as they are only awarded in situations where the defendant is found to have been grossly negligent, malicious, and reckless in their actions. This could be in cases such as those involving drunk driving or driving with a minor inside the vehicle.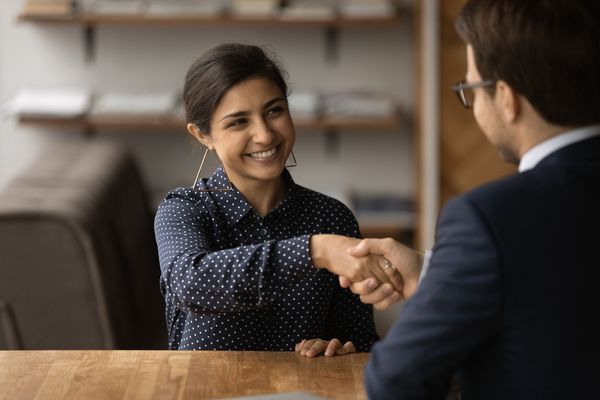 Why Was My Motorcycle Accident Claim Denied?
Aside from the accident risks, motorcyclists are also at risk of getting victimized by insurance companies. Whether it is when pursuing compensation from the at-fault's party insurance company or their provider following an accident, it's quite common for motorcyclists to be discriminated against. Here are some of the reasons why:
Insurance companies are biased against motorcyclists: insurance companies will work hard to deny or reduce claims by default, and they will work especially harder against motorcycle riders. In a lot of cases, the adjusts unfairly believe that the riders were riding recklessly which resulted in the accident.
Lack of evidence: the other driver caused the crash: it might be a lot more difficult to establish who was at fault when passenger vehicles and motorcycles collide. The police reports might not tell the whole story, especially when the drivers are denying responsibility.
The cost of medical bills or treatment is too high: since motorcycles don't have the standard safety features that cars have, the riders often suffer major injuries when involved in a crash, even when they've worn the full protective gear. Insurance companies might try fighting the settlement amount and deny the claim altogether.
Other reasons why your claim could be denied are:
A canceled or lapsed insurance policy
The rider or form of the accident was not insured under their policy
The company doesn't believe your injuries were a result of the said accident
The insurer doesn't believe you were injured in the crash
The insurer thinks that the crash was your fault
The insurance company believes the policy is not adequate to fully compensate you
If your claim is denied for any one of these reasons, you should not give up. Consider working with a Union City motorcycle accident lawyer to review your case and your insurance policy documents to explore all of your available legal compensation options.
Are There Time Limits to Filing a Claim in Georgia?
Georgia laws place two-year deadlines for most personal injury claims, including motorcycle accident claims. This is covered under the state's statute of limitations. So, if you're hurt by another driver's negligence, you should file your claim within this timeframe. Otherwise, you will be forfeiting your chance of claiming compensation.
While two years might sound like a lot of time, it's not. A lot of work needs to go into filing a personal injury claim, including conducting a thorough investigation and gathering evidence to prove your case. This is why it's important to seek legal advice as soon as possible after the accident. This will give your attorney ample time to build a strong case on your behalf to prove your claim.
Let a Union City Motorcycle Accident Lawyer Handle your Case
If you or a loved one has been involved in a motorcycle accident in Union City, GA, the expenses might be getting unbearable. You might also have a lot of physical challenges to overcome after the accident. Recovery could take weeks or months, and some victims won't even make a full recovery.
Talking to an experienced Union City motorcycle accident lawyer at the Law Offices of Gilbert Sperling, III will go a long way in helping you get the best possible settlement for your injuries and other damages you might have suffered as a result of the accident.
Call us today at (404) 383-6975 or submit the form on this page to schedule a free consultation with Attorney Gil.