Personal injury is an umbrella term that can be used to refer to different types of accidents. If you have been hurt in an accident through no fault of your own, it is important to know your legal rights. You may be entitled to compensation for your injuries and losses.
Our Union City personal injury lawyer at the Law Offices of Gilbert Sperling, III, P.C. know just how difficult it is to recover from a personal injury and is focused on helping get your life back on track. Call us today at 404-418-7816 to speak with one of our legal representatives about your case.
What Should I Do After an Injury?
If you have suffered a personal injury, you should do the following:
Get Medical Treatment
If you can, get medical attention at the accident scene, or have a doctor evaluate your injuries as soon as possible. Seeking treatment promptly for your injuries can help you avoid long-term medical complications. Keep all records of treatment since they will be valuable evidence when you file a claim.
Take Photos/Video If You Can
If you can, use your smartphone or a camera to take photos and/or video footage of your injuries, damage to any vehicles, and the conditions likely to have contributed to the accident, at the scene of the accident.
Report the Incident
Ensure that you report the injury using the proper channels. For instance, if it's a vehicle accident, report it to the police, if it's a workplace accident, report it to a supervisor, if you were injured on someone else's property, report your injury to the property owner, and so on.
Never Admit Fault
Never admit any fault or liability for the accident without first seeking legal advice. Any statements you make including at the accident scene could be used against you. If you make the mistake of admitting any liability for the accident, it could reduce your compensation significantly or eliminate it.
Call a Personal Injury Lawyer
Talk with a lawyer before you discuss anything further with the insurance company or any of the other parties involved in the accident. A lawyer can advise you on the best way forward and what compensation you can recover. If you have suffered a personal injury in Union City, GA, Attorney Gil can help you recover compensation. Call us today at 404-418-7816 to set up an appointment.
Why Do I Need a Lawyer?
To ensure that you get justice, you need the right lawyer whether you were involved in an accident or the victim of the recklessness or negligence of another party. Here are some of the ways a personal injury lawyer can protect you:
Case Preparation/Filing a Lawsuit
Attorney Gil will review the fact of your case before moving ahead with your claim. He will obtain a copy of the accident report and compile all the evidence to build the strongest case possible against the offender.
Settlement Negotiation
Attorney Gil is used to negotiating with insurance companies and can review the policy details to determine the maximum amount of compensation that you are entitled to based on the specific circumstances of your case.
Trial Preparation and Representation
If settlement negotiations fail and your case proceeds to trial, Attorney Gil will provide representation in court. Just like any experienced personal injury lawyer, he is familiar with court customs and procedures and will fight hard for you to increase the chances of a favorable verdict.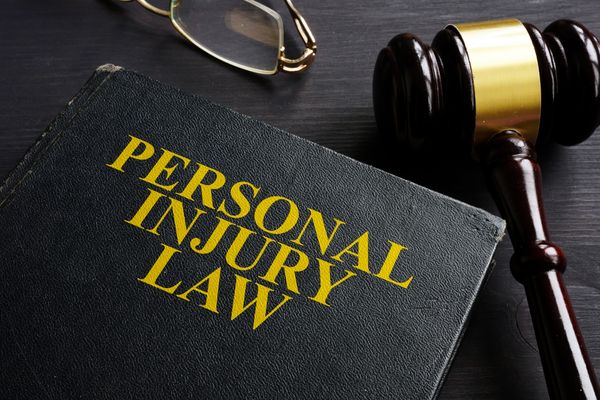 What Type of Damages Can I Recover?
These are the three types of damages you can typically recover in a personal injury lawsuit:
Economic
Economic damages refer to the financial losses incurred by the accident victim. It may include out-of-pocket expenses related to the accident or your injuries or even bills received from third parties related to the accident. Examples include medical bills, lost wages, etc.
Non-Economic
Non-Economic damages include the intangible losses suffered by the accident victim due to the accident and injuries. The damages are subjective since each person suffers differently. So, it can be rather challenging to calculate the value of these damages. Examples include physical pain and suffering, disfigurement, loss of consortium, etc.
Punitive
Punitive damages are only available in a handful of personal injury cases and are intended to "punish" the responsible party and discourage others from engaging in similar conduct in the future. The victim is required to prove that the defendant acted with malice, wantonness, willful misconduct, or conscious indifference to the consequences of their actions.
How Is Liability Determined?
To have a valid case, you will have to establish the following 4 elements of negligence.
Duty of Care: The other party owed you a legal duty of care. For instance, all drivers owe other road users a duty of care, land owners owe visitors a duty of care, and doctors owe their patients a certain standard of care.
Breach of Duty of Care: You will also need to show that the other party acted in a way that breached their duty of care. Simply put, they were negligent. Examples include drivers that drive while intoxicated, landowners that leave vicious dogs unrestrained, and doctors that fail to administer the proper tests.
Causation: You will also need to prove that the sole cause of your injuries was the other party's negligence. It is only when the other party was negligent and you sustained injuries as a result that you can proceed forward with your personal injury claim.
Damages: Finally, you must have sustained actual damages. Using evidence such as medical files, receipts, bills, expert testimonies, etc., you will have to show that you sustained real damages for which you would like to be compensated.
Understanding Comparative Negligence
Georgia subscribes to the comparative negligence doctrine that essentially states you can only file and recover damages from a personal injury claim if you were 50 percent or less at fault for the accident. If you win your case, your settlement award will be reduced by your degree of fault.
For instance, if your damages totaled $100,000, and you are found to be 25 percent at fault and your settlement will be reduced by your portion of the blame, i.e., the final compensation you receive will be $75,000.
How Much Time Do I Have to File a Personal Injury Claim in Georgia?
Georgia sets out a strict deadline within which accident victims are required to file a claim for personal injury, which is referred to as the statute of limitations in legal terms. In Georgia, the statute of limitations for claims related to personal injury is 2 years from the date of the injury. If you wait too long to file a personal injury claim, you will forfeit the right to pursue financial compensation.
Personal Injury Claims Process
The personal injury claims process involves many steps before and during litigation. The process generally involves interactions with insurance companies and lawyers. If you move to the lawsuit process, the court becomes involved throughout the litigation.
Step 1: Talk with a Lawyer
The first thing you should do is talk with our personal injury lawyers at the Law Offices of Gilbert Sperling, III, P.C. in Union City, GA about what happened. We will listen to your story and then explain your options. We will then guide you through the rest of the claims process.
Step 2: Conduct an Independent Investigation and Gather Evidence
You need proof before you can start pointing the finger at another person. You need both circumstantial and direct evidence that the other entity or party was at fault for your injuries. We will not only conduct a thorough investigation into your accident but also gather relevant evidence.
Step 3: Identify Liable Parties
Liability in personal injury cases can sometimes be complicated. During our investigation, we look for evidence about who is directly responsible for your accident. Keep in mind that another party may be liable for your injuries even if they weren't at the accident scene.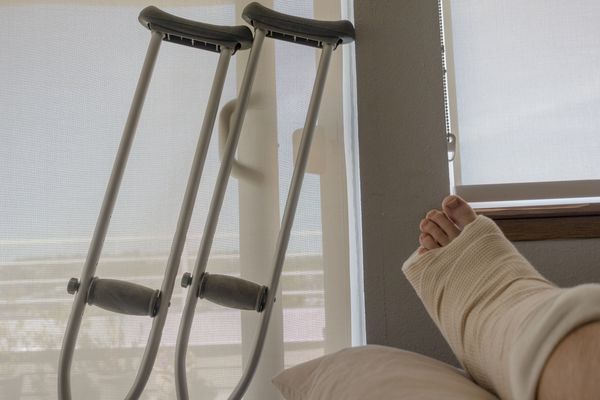 Step 4: Calculate the Value of Your Damages
We will then calculate the full value of your damages including both economic damages such as past, current, and future medical expenses, lost income, etc. and non-economic damages such as physical pain and suffering, physical limitation, disfigurement, etc.
Step 5: Send a Demand Letter
We will then send a demand letter once we know who is liable and the value of your claim. The letter demands the other party to take responsibility for their actions in the form of compensation. We will include a demand for a specific amount of compensation and give the other party a date to respond by.
Step 6: Communication with the Insurance Company
In most personal injury cases, the liable or negligent party has insurance. You aren't obligated to answer questions or provide a statement. Instead, you should direct the insurance to talk with us and we'll handle communications with the insurance company.
Step 7: Reach a Resolution or File a Personal Injury Lawsuit
The insurance company will likely make a settlement offer right away. You shouldn't accept it right away. Talk with us to find out whether it is fair since most initial settlement offers are low. If your case is worth more, we can start negotiations. At this time, we might go through mediation and try to resolve your claim fairly. If settlement negotiations fail, however, our next step is to file a personal injury lawsuit and take the battle for your compensation to court.
How Much Will a Union City, GA Personal Injury Lawyer Cost?
Personal injury lawyers are typically paid through a contingency fee, which is the amount of money that the lawyer receives if the case is won. It is the preferred agreement for many people since it is more affordable.
If the case is lost, you won't owe us any money. If the contingency fee is the selected payment option, you will owe us the agreed-upon percentage regardless of the time it takes to win the settlement or the amount won.
Types of Personal Injury Cases We Handle at the Law Offices of Gilbert Sperling, III, P.C. in Union City, GA
Auto Accidents: If you have suffered injuries in an auto accident, either as a passenger, driver, or pedestrian, you may be entitled to financial compensation for your financial loss and personal injuries. Our experienced auto accident lawyers will protect your rights throughout the legal process.
Bicycle Accidents: Bicycle accidents can, in some instances, lead to catastrophic injury for the rider. If you have been involved in a bicycle accident, you should work with our legal team to establish exactly who caused the accident and what options you might have for pursuing compensation for your injuries and losses.
Car Accidents: Car accidents typically occur due to negligence on the part of another driver. Following a car accident, our legal team will conduct an investigation to find out who likely caused the accident and the compensation you might be entitled to for your injuries.
Motorcycle Accidents: The aftermath of a motorcycle accident can be challenging to manage from the lasting health problems to the high costs of medical bills. Attorney Gil and the legal team at the Law Offices of Gilbert Sperling, III, P.C. know just how stressful the situation can be. If you're searching for a motorcycle accident lawyer, contact us today at 404-418-7816.
Rideshare Accidents: Ridesharing has grown in popularity in recent years and accidents have also become more commonplace. Our ridesharing accident lawyers at the Law Offices of Gilbert Sperling, III, P.C. are determined to help you get justice by pursuing all possible legal avenues if you are injured through no fault of your own in a ridesharing accident.
Call Our Union City Personal Injury Lawyer for Your Free Consultation!
If a negligent person was responsible for your injuries, you are entitled to compensation for your injuries and financial losses. Call The Law Offices of Gilbert Sperling III today at 404-418-7816 to schedule a free case review with our Union City, GA personal injury lawyers where you will get to learn about your legal rights and options for recovering the money that you deserve after being involved in an accident.