Trucks are massive vehicles that transport heavy goods over long distances. As a result, truck traffic accidents typically cause severe injuries and damage. Some of the injuries and losses after a truck collision may mean you might never have a "normal" life again.
If you reside in Fairburn, GA, and you have been involved in a truck crash, it's critical that you hire an attorney. Georgia state law entitles truck accident victims to compensation. A Fairburn truck accident lawyer will help you seek the full compensation that you deserve.
At the Law Offices of Gilbert Sperling, III, P.C., we have extensive experience helping victims of truck accidents in the Fairburn area. We are ready to go through the facts of your case and advise you accordingly. Contact us today to schedule your free consultation with a Fairburn car accident attorney.
Truck Accident Statistics in Georgia
It's an indisputable fact that truck crashes create carnage on our roads as a result of their size and weight. According to a 2018 report by the Governor's Office of Highway Safety, there were at least 1,165 traffic fatalities on Georgia's roads in 2014. Traffic fatalities in the state shot up to 1,433 in 2015.
In both years, truck collisions contributed to at least 14% of the deadly crashes on the state's roads. This means collisions involving trucks caused at least 155 fatalities in 2014 and 196 deaths in 2015.
A nationwide report from the National Highway Traffic Safety Administration shows that for both years there were 32,166 fatal truck accidents. Roughly 3,838 accidents involved more than two commercial vehicles.
What Should You Do After a Truck Accident?
Being in a truck accident can be a terrifying experience that can leave you confused and wondering what to do next. Here are the steps you should take after a truck accident in Fairburn, Georgia.
Call 911
Truck accidents tend to cause severe injuries. Call 911 so that the police and ambulances can come to the crash scene. Remember that you must stay at the accident scene until law enforcement arrives, examines the scene, and speaks to all involved parties.
Help Others
Check all other vehicles at the crash scene for anyone who needs help. As you do this, you must prioritize your safety. Inform other drivers using the road about the accident using flares and hazards. Coordinate with other drivers to move all crash-involved vehicles off the road.
Exchange Information
Once all the vehicles are off the road, request the other driver's details, including their name, phone number, vehicle license information, and insurance information. Make sure you confirm that every driver has given you the correct information.
Document the Scene and Speak With Witnesses
You need to document the crash scene and preserve any valuable evidence present. Write down any facts about the accident that you think are important. From varied perspectives, capture pictures and videos of the scene of the accident, the road, vehicle damage, and your injuries.
Approach any witnesses at the crash scene and ask them for their contact details as well as witness accounts.
Seek Medical Attention
Law enforcement officers who respond to your accident call will likely arrive at the scene with paramedics. Make sure you let the paramedics examine you at the scene of the accident.
Even if you don't believe you were seriously hurt, you should still get medical attention since not all injuries manifest immediately. Remember to keep a copy of your medical examination report, treatment records, and medical bills.
Contact a Fairburn Truck Accident Attorney
Ideally, you should call an attorney immediately after the crash occurs. If this isn't feasible, you should contact an attorney as soon as you are in a stable medical condition.
Our team at the Law Offices of Gilbert Sperling, III, P.C. is ready to help you as soon as you reach out to us.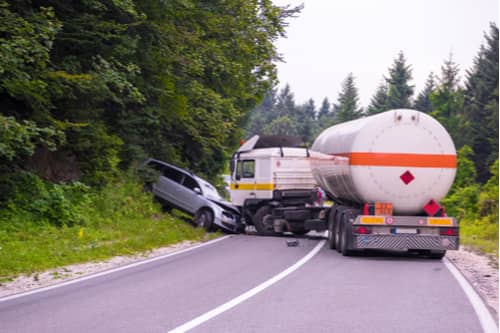 What Are the Laws Regarding Truck Accident Liability in Georgia?
Liability and fault must be ascertained before you receive compensation. Georgia is among the U.S. states that follow the modified comparative negligence system. This means that a truck accident victim is eligible for compensation only if his/her share of fault is less than 50%.
Determining fault in a truck collision case is extremely challenging as insurers and other "at-fault" parties often contest it.
Truck companies and drivers are governed by stringent Federal Motor Carrier Safety Administration (FMCSA) rules. It's critical that you seek a Fairburn truck collision lawyer experienced in handling truck accident cases in Georgia, as they can leverage these specific rules to prove liability.
How Can a Fairburn Truck Accident Lawyer Help?
There are numerous benefits to seeking the services of a competent truck accident lawyer, like Attorney Gil, to lead your case. Our attorney will take charge of your truck collision case, handle the claims process, and keep you informed. This will entail the following.
Investigation
We will work hard to build a robust truck accident case against the liable party by conducting thorough investigations. We will back the evidence we uncover with the testimony of various specialists, such as traffic accident reconstruction and forensic experts, who will help verify your claims.
Filing a Claim
The process of filing a claim is complicated for someone without experience in the legal field. A Fairburn lawyer with experience filing truck collision claims is familiar with this complex legal process, and filing your claim will be straightforward.
Negotiations
The liable party or their insurance company may try to end your case quickly by offering you a low settlement. Our legal team will estimate the actual cost of your injuries and damages. Attorney Gil will handle settlement negotiations on your behalf and stop any attempts to lowball you.
Litigation
If the negotiations don't result in an agreeable settlement, the issue may have to be settled through a trial. With our Fairburn truck collision lawyer in your corner, you can expect the best representation before a judge and jury.
What Types of Compensation Can I Receive?
In Georgia, victims of truck collisions have a legal right to seek economic and non-economic damages, with the possibility of getting awarded punitive damages.
Economic Damages
These damages are offered to cover losses whose exact value can be calculated. For instance, they may cover property damage, lost wages, medical expenses, and rehabilitation bills.
Non-Economic Damages
These damages are offered to cover losses whose value can't be calculated with financial records. For instance, these damages may cover physical pain, loss of companionship, mental anguish, and loss of enjoyment of life.
Punitive Damages
These damages are offered to the victim as a punishment to the offender for their extremely reckless or malicious actions. Under Georgia law, punitive damages are capped at $250,000. But punitive damages over this limit can be awarded in DUI accident cases.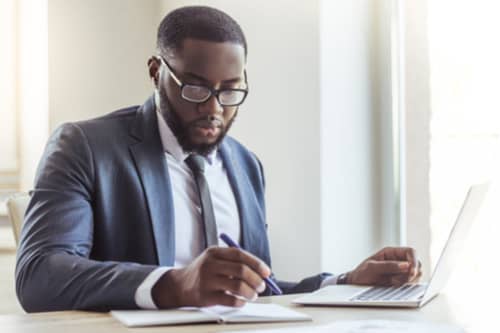 How Much Is My Truck Accident Claim Worth?
Every truck crash is different. As a result, it's tough for you to predict the worth of your claim. Some factors that can influence your claim's value are the extent of property damage, the severity of your injuries, and whether you are partially at fault.
Speak to our Fairburn truck accident lawyer to find out the actual value of your claim. We have handled numerous truck accident claims and will leverage our experience to determine the true worth of your personal injury claim.
Is There a Deadline for Filing a Claim?
Following your truck collision, the faster you file your claim, the better. Under Georgia law, there's a statute of limitations for filing truck accident claims. The window for filing a truck crash claim is two years from the date of the accident.
If you lose a loved one in a truck crash, you must file a wrongful death lawsuit within two years of the date of death.
The time frame can be shorter or longer in some circumstances. If the deadline passes and you haven't filed your claim, you will lose your right to have the case heard. Call Attorney Gil now to get started with your truck crash case.
How Is Fault in a Truck Accident Determined?
In a Georgia truck accident case, fault is determined using the following four elements of negligence.
Duty of Care
It will be necessary to show that the truck driver or the trucking company owed you a duty of care. Truck drivers are expected to follow traffic laws, and drivers and trucking companies should follow FMCSA rules.
Breach of Duty of Care
Your lawyer must demonstrate how the truck driver, the trucking company, or any other liable party failed to uphold the duty of care. For instance, if the truck driver was driving drunk, that amounts to a breach of their duty.
Causation
Your attorney must prove that the actions or inactions of the company, truck driver, or any other liable party were the cause of the accident and your injuries. For instance, if the crash was due to fatigue, you will have to demonstrate how fatigue led to the collision.
Damages
Your attorney will need to show that you suffered damages, like medical bills and lost wages, due to the accident in question.
Can a Lawyer Prove the Truck Driver Was Negligent?
Proving that the truck driver was negligent typically isn't simple. It's paramount that you pick a truck accident attorney in Fairburn with experience proving truck driver negligence in Georgia.
Our team will investigate your accident in order to find evidence proving that the truck driver was negligent. Your attorney will also subpoena relevant evidence from the defendant such as maintenance and repair records, travel and engine data, and driver logs.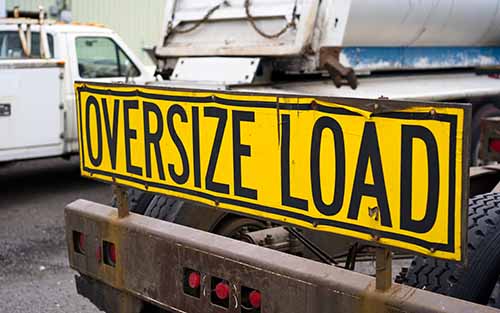 Who Can Be Held Liable?
Remember, there might be more than one negligent party responsible for a truck collision in Fairburn, GA. The following parties can be held accountable for truck accidents:
Truck driver
Trucking company
The company that loaded the truck
Vehicle or parts manufacturers
All parties responsible for your truck accident must be held liable for you to receive the appropriate compensation. This makes finding a competent Fairburn truck accident lawyer who will thoroughly investigate your accident very crucial.
Common Causes of Truck Accidents
Numerous factors can result in truck accidents in Georgia. The most common of these factors are:
Driver fatigue
Drug use
Malfunctioning or defective vehicle parts
Oversized or improperly secured freight
Poorly trained or inexperienced drivers
Lack of truck maintenance
Poor road conditions
Most truck accidents are preventable and can be avoided if parties in the trucking sector obeyed traffic rules and took extra caution about the safety of other road users.
Need a Truck Collision Lawyer in Fairburn? Contact Us Today!
No law firm provides better truck accident legal assistance than the Law Offices of Gilbert Sperling, III, P.C., in the Fairburn area. Our team is led by Attorney Gil, a dedicated personal injury lawyer who'll stop at nothing to ensure you get the justice and compensation you deserve. He is one of New York Law School's top graduates and the founder of the Law Offices of Gilbert Sperling, III, P.C.
Many of our clients have shared testimonials praising the unrivaled services of the Law Offices of Gilbert Sperling, III, P.C. We are driven to serve our clients by our desire to see that the rights of each individual are upheld. You can expect our proficient legal team to fight "tooth and nail" for your rights and deserved compensation.
Please call us today at 404-418-7816 anytime to schedule your free consultation. Let us help you with your truck accident claim.